How to simplify subscription billing and accelerate growth
---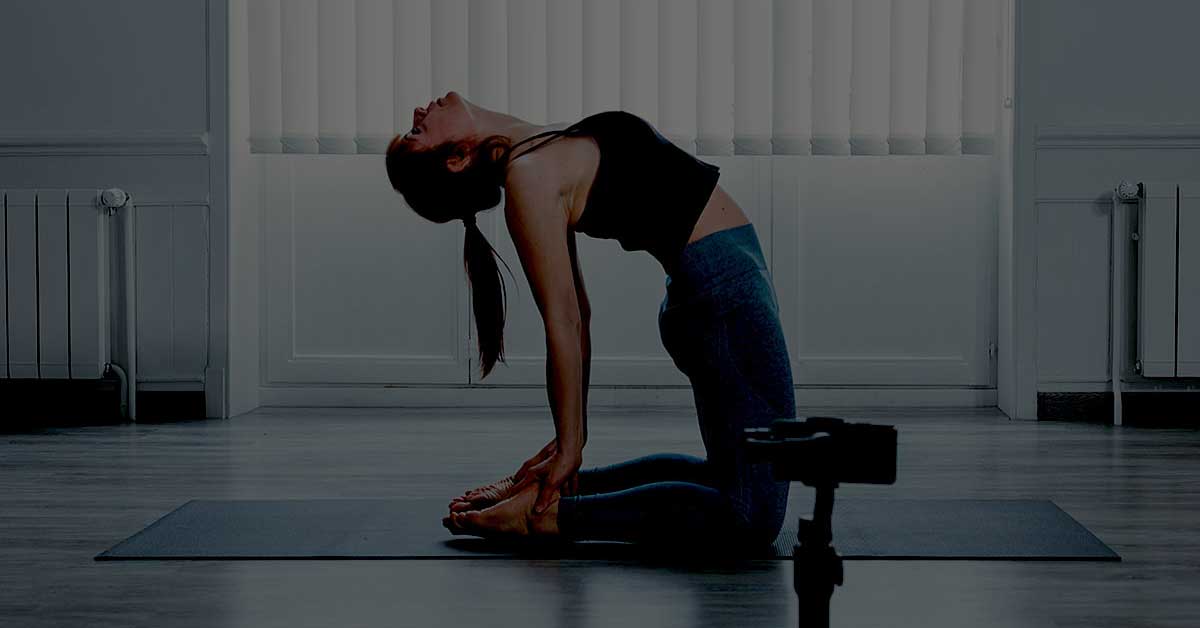 You could say subscription billing companies are having a moment.
While magazines have relied on the subscription model for decades, it's only been more recently that other industries, such as television streaming, podcasting, and fitness, have begun to adopt subscription billing.
Even soap, pet supply, and insurance companies have joined in on the trend, resulting in a more than 400% growth in the subscription-based economy in the past decade.
Consumers increasingly are drawn to subscription billing because of the flexibility of paying only for what they use and the ability to cancel any time. Rather than paying full price upfront and tying up your capital, you can pay a small amount each month as you use the product or service.
The trend has only grown stronger amid the COVID-19 pandemic.
A cloud-based accounting software with a subscription billing model can be beneficial for companies because the revenue is more predictable and the customer lifetime value can be greater.
For all its advantages, though, subscription billing brings unique challenges when it comes to accounting, particularly for software-as-a-service (SaaS) companies.
The pain of subscription management
Subscription-based companies have a wide range of pricing models. Some start with free trials with payments beginning after the trial period expires. Others are usage-based, charging customers only after they have reached a certain threshold. Many subscriptions to online publications work this way, with payments beginning after a customer has reached their limit of free articles. Many software companies offer limited functionality for free, with the option to set up recurring payments to unlock more advanced features. Customers may even have the ability to set up a customized subscription by setting the frequency for orders on a weekly, monthly or quarterly basis.
These different business models can complicate the billing process, often causing a significant amount of manual work.
There is also increasing pressure to deliver an exceptional customer experience to avoid involuntary churn. If customers are charged before they've had a chance to use the service or they don't feel they've gotten enough value from it, they are more likely to call to complain or cancel their subscription. In a subscription-based economy, customers expect to receive billing reminders and real-time customer support. They don't want to have to wait until the next billing cycle to resolve an issue.
Whether you have an established subscription-based company or you're adding subscription billing to your offerings, it's important to ensure your cloud accounting software is equipped to support it. Look for solutions with these five key features.
Subscription billing software essentials
The ability to define contract billing details
SaaS companies and other subscription billing companies often have highly specific contracts that determine payments and billing cycles. Yours might have an initial installment fee or annual renewal fee in addition to monthly payments. You might also have rate increases or discounts applied at certain times.
Your subscription billing software should make it easy to define all these terms, including the contract start and end dates, billing frequency and any other fees.
Automated invoicing and billing
Manually sending monthly invoices, processing payments, and sending receipts to every customer every month is time-consuming.
Small business accounting software doesn't make subscription billing easy. This means many companies are forced to dedicate employees solely to managing these tasks.
"In a recurring revenue model, the pain points of an outdated system can manifest themselves in frustrating ways," said Jeff Johnson, EY Americas Consulting Technology Solutions Leader. "For example, if it's set up purely to intake onetime new orders, your staff may need to repeatedly input 'new' orders — for the existing service arrangement — just to generate monthly or quarterly billing."
Increase efficiency and save staff time with subscription billing software that automates recurring tasks such as invoicing, credit card payment processing and receipts. You should be able to create invoices as unposted or committed transactions waiting for payment.
That frees up your team to focus on analysis, growth, and other more strategic priorities.
The ability to set revenue recognition parameters
Although your customers may purchase a full year of services, you're only delivering 1/12 of it each month. You need to defer that income according to GAAP revenue recognition standards. This helps you avoid claiming unearned income if a customer decides to cancel.
Your subscription billing software should make revenue recognition easy.
Multi-entity accounting capabilities
One big advantage of subscription billing companies is the ability to quickly add new product offerings or lines of business. Your software company may have recently acquired another company with complementary offerings, or you may have decided to add pricing tiers to meet the needs of different users.
While each company or product ultimately benefits the same bottom line, you need to keep track of revenue and expenses separately. If you're still using small business accounting software, you'll need to create separate accounts for each one and log in and out multiple times to create monthly reports. You need multi-entity accounting software that allows you to share information for vendors, customers and sales while keeping individual transactions separate. This makes all your company operations transparent and simplifies accounting and financial reporting.
Business intelligence
Ernst & Young's David Padmos and Ken Englund note that one challenge for subscription-based companies, specifically SaaS enterprises, is a dearth of well-developed product usage and adoption metrics.
In the case of the software industry, whose customer life cycle differs from other industries', this can include data on how customers use the software, how many users they have, how many modules they use and more.
"A lack of these metrics creates a significant blind spot for gauging the success of current products and limits visibility into upsell opportunities," Padmos and Englund say. "It also leaves enterprise technology companies unable to adjust quickly to market shifts and hampers their decision-making around long-term investment priorities."
Accounting software that includes a business intelligence solution will provide this information and other relevant KPIs in a way that's easy to digest.
This can help reduce customer acquisition costs by allowing visibility into the most effective (and cost-effective) sales and marketing strategies.
It also helps with transparency and "creating a narrative" for stakeholders "around the long-term benefits of shifting to a subscription model, since it is likely that the change will not be revenue-neutral — at least in the short term," according to Padmos and Englund.
Gravity simplifies subscription billing
As a cloud-based accounting software subscription-based SaaS company, Gravity Software has a unique understanding of the subscription billing challenges other companies face.
With Gravity's subscription billing, you can set up automated invoices and automatically process credit card payments according to the terms of your contract.
With automated revenue recognition, you no longer have to keep track of deferral schedules. All you need to do is define your payment schedule and frequency and post monthly entries. Gravity makes multi-company accounting easier so you can spend time looking for upsell opportunities and growing your business, instead of logging in and out of databases.
And you can monitor the growth of your subscription-based company with built-in business intelligence through Microsoft Power BI.
Wherever you are on your journey, Gravity can help you overcome the challenges of subscription billing.
That way, you can spend more time anticipating your customers' needs, adding value to your product and preparing for the future in an ever-changing global economy.
To see a closer look at how it works, schedule a demo today.
Gravity Software
Better. Smarter. Accounting.
Oct 19, 2021 5:00:00 AM