The benefits of reliable inventory management
---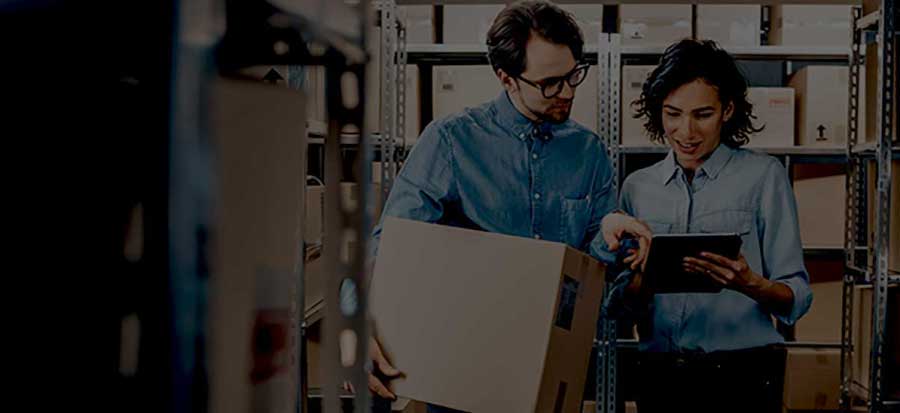 As a growing small to medium sized business (SMB), your margin for error, mistakes and missed orders is almost nonexistent. More than any glitzy sign, billboard or spruced up website, your most powerful customer magnets are the quality of your product and the reliability of your service. When product is available and ready to ship, your customers are more than satisfied and you can do your happy dance. But when you're off your game, orders remain unfilled because product or components are unavailable, or otherwise out of stock, problems begin to snowball out of control. As a result, your business is losing customers due to poor inventory practices:
Reliance on Multiple Manual Counts: Relying on manual inventory counts to know what you have will only guarantee high inefficiencies and a loss of customers.

Pulling Items from Stock that haves Already Been Allocated: If you have multiple team members pulling product and promising those same items for multiple orders, your problems will multiply exponentially. At best, you'll fill one order, but you've sacrificed multiple orders (and customers) to do it.

Poor Record Keeping: If you're failing to record transfers of products or components from one site to another, you're in for it. Poor record keeping leads to a whole host of problems, in everything from inaccurate reports, lost or diminished profit and most important, dissatisfied customers.
But what if you had an inventory management system in place that didn't require an elaborate set-up and overhaul? And what if you could say good-bye to those tedious manual counts? If you had a system that could effectively track and manage inventory from one site to the next, you'd be smiling from ear to ear, and so would your customers because you'd find your solution with Gravity Software® (Gravity). Written on the Microsoft Power Platform (aka Microsoft Dynamics 365 CRM). Gravity gives you the ability to track, control and manage your products wherever you do business.
[Related: Why you should be using a Bill of Materials in your company]
When your inventory counts are accurate and even precise, your business reaps a long list of benefits, including, but not limited to…
No more delayed and missed delivery times. Now your loyal customers remain loyal because you're providing the product they want, when they want it.

No more missing components of finished products at your main site or assembly plant. Accurate inventory isn't just about finished product. Each component of a finished product is just as vital. Whether you're talking about a year-round consistent seller, or a product with a seasonal spike, you'll always be able to fill those orders, and your assembly will never grind to a halt.

Knowing what's already been promised, set aside, or otherwise allocated. No more confusion and disarray and no more wasted employee time pulling components or items that have already been dedicated to another order. Now you're avoiding the disaster of missing one or multiple orders, and maintaining precision with not only inventory, but filling orders for your valued customers.

More efficient ordering practices. Now you'll never find yourself placing a new order for product or components you already have. And you'll never find yourself on the phone with a supplier begging for a rush order at higher rates for a component that cuts into your profit margin.

With accurate and reliable inventory counts, you'll help lead promote customer satisfaction and a thriving and growing customer base. With product(s) available, your valued customers turn into valued returning customers. With each order successfully filled and completed, you continue to forge ahead and nurture that priceless customer relationship. Good news travels fast, because where you find one happy and satisfied customer, you'll likely find many more.
[Related: Inventory Kitting: What is it and can it help your business?]
From Warehouse #'s 1 and 2, to your assembly plant, to that distribution hub, to your retail stores, each location can control its own pricing, reordering and stocking characteristics. Gravity's reliable inventory management solution includes FIFO, LIFO, Weighted Average, Standard and even specific item costing; you get a precise profit analysis on every sale.
Ultimately, you'll save time and money because you'll have real-time insights into your inventory levels at each location, so you can determine what you need and when. Gravity makes it simple for businesses to track and analyze inventory from anywhere, at any time without all the startup costs associated with other accounting applications. Learn more and schedule your online demo so you realize the possibilities with Gravity Software.
Gravity Software
Aug 21, 2018 8:00:00 PM