About Gravity's Cloud Accounting Solution
Gravity Software™ (Gravity) is the first online business management application exclusively written for smart businesses. More than just accounting, Gravity provides you with the necessary tools and processes to help your business grow. Gravity gets results, not just numbers.
Gravity's online accounting solution has many features of an ERP system without the ERP price tag. Features include complete accounting audit trails with a one click correction to any transaction, strong multi-location inventory control, and multi-company consolidated financial reports, to name a few. With Gravity, you can easily enter and manage a transaction on one screen, no popups or multiple clicks needed. (E.g., you can enter a voucher, post it, and print a check from one screen.) So simple, yet powerful!
Gravity is built from the ground up on the Microsoft Power Platform (aka Dynamics 365) that hosts over four million users worldwide and has become one of the most reliable and scalable platforms available today. By utilizing this cloud-based platform, Gravity makes it simple for your business to operate from anywhere without all the startup costs associated with other accounting applications.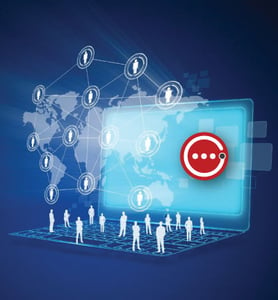 Vision
Gravity's robust features are designed to leverage your company's greatest asset, its people. Our guiding principle is to simplify the lives of end users while providing your company with the platform it needs to grow. More businesses now use a cloud-based application, and Gravity makes it simple for your businesses to operate from anywhere without all the startup costs associated with other accounting applications.
Leadership
John Silvani, President & CEO, combines his in-depth market knowledge with practical business strategies, meeting the unique needs of a broad client group. In May 2001, he was recipient of the Crain's "Who's Who in Technology" award and continued to receive awards for his companies throughout his career. In 2011, he was recognized by Lawrence Technological University as one of the "Leaders & Innovators Honoree" in Michigan.
After 30 years in the software industry, John has become one of the nation's top respected resellers of business applications. His background and leadership has provided him with an understanding of the demands and needs for growing organizations. In 2012, John sold First Tech Direct, a Michigan-based Microsoft Dynamics reseller company, and decided to develop an online cloud financial solution for smart businesses, Gravity Software.