Accounting data security: 9 tips to prevent embezzlement
---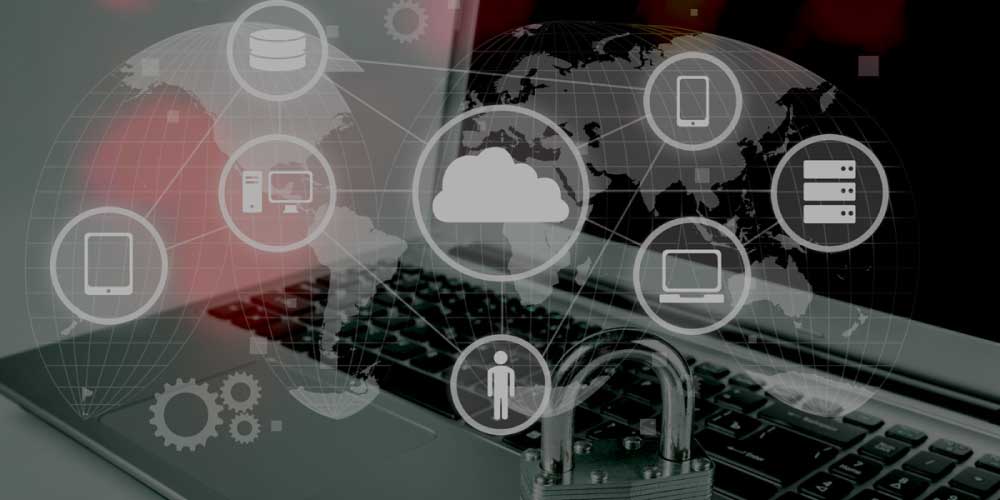 Many small and medium-size business leaders think of embezzlement only as a thing they read in newspaper headlines or watch on TV crime dramas. But it is actually a lot more common than you may think. A 2020 global PwC study found that nearly half of companies had experienced some kind of fraud in the past 24 months. Of those incidents, nearly 40% were perpetrated by people inside the companies, while some 10% came about through collusion between internal and external culprits.
Experts say SMBs are actually more vulnerable to fraud because close relationships between team members lead to less scrutiny on financial matters, and there are often fewer formal oversight mechanisms in place. Because the impact of fraud on these businesses is greater than it is for large corporations, business leaders need to have better security measures in place that can help safeguard their organization's financials. Here are some tips on how to protect your company from embezzlement.
Be proactive against embezzlement
Vet employees carefully
Go beyond your gut feeling when hiring anyone who will be handling any type of monetary transactions, and check references and conduct background checks. Once they're on board, keep routine safeguards in place no matter how comfortable you feel with the employee. People who are otherwise ethical can give in to temptation, while fraudsters may deliberately seek your trust (and/or volunteer for more hours and responsibility) to make embezzlement easier. Either way, you must maintain a zero-tolerance policy for any case of fraud.
Separate accounting responsibilities
Risk increases when only one person handles all financial record-keeping and your system disallows routine cross-checking. Ideally, your in-house cash handling and accounting tasks should be conducted separately, with at least two employees interchangeably checking financial transactions. For example, individuals involved with cash transactions should not be doing the bank reconciliations.
Enforce vacations
As simple as it may be, several types of fraud involve applying the next customer payment to an older invoice, hiding the fact that some past money was diverted. This can only continue if the employee is still present. Forcing vacations will break the chain of events.
Establish internal controls
Be very selective about whom you trust with financial data, and require multi-level approvals on check processing, expense reimbursements, overtime, etc. You may wish to follow this checklist published by the Association of Certified Fraud Examiners to gauge whether you're taking enough preventative measures.
Double-check bank statements
Automate your bank reconciliation reporting and review suspicious activities. Warning signs may include missing or out-of-sequence checks, unknown recipients or checks signed over to a third party instead of deposited per instructions.
Maintain standard audits
Keep a schedule of regularly conducted financial reports. You may also wish to occasionally conduct non-scheduled, unexpected audits targeted toward your most critical business functions.
Train employees in fraud prevention
Ensure everyone involved with the financial end of your business is familiar with prevention procedures and warning signs, and that they know what to do if they spot a problem. An anonymous reporting system could make whistle-blowers more apt to speak up.
Keep business and credit accounts separate and safe
Mingling the two can be confusing and may become problematic when it comes to tracking business expenses and drawing up accurate tax reports. Be very selective about who can use company credit cards.
Consider expert assistance
If a fraud problem gets too complex for you to solve on your own, consider hiring a certified fraud examiner who can get into the nitty-gritty and identify exactly what's going on.
Crack down on crime: How the right accounting software can help
In addition to the steps laid out above, choosing and implementing the right accounting software can also go a long way toward preventing embezzlement of your company's hard-earned funds. Cloud accounting software can help eliminate the blind spots in your operations that can lead to fraud, while providing robust security measures to keep your finances safe. Here are some things to look for in your next accounting software solution.
Full audit trail
The last thing you need is software that allows the user to delete transactions at will without leaving any trace of what took place. Unfortunately, basic solutions such as QuickBooks don't automatically maintain records of all transactions, which becomes problematic when it comes to identifying fraudulent behavior and finding missing money. Therefore, people can delete a transaction on QuickBooks without leaving a true audit trail, allowing them to skim a little here and there. Conversely, the Gravity Software® (Gravity) cloud-based accounting solution keeps track of every entry ever made, maintaining a full audit trail on every transaction.
Predefined security roles
With Gravity, you control exactly who can access which data, company and financial screens, down to field attribute level. Gravity's full role-based security can be assigned or re-assigned on demand, providing users access to the data that is needed to effectively do their jobs.
Data transparency
With Gravity, the data you need to see is always available when you need it based on security. You have the ability to create personalized dashboards for key business metrics most crucial to your daily operations, in real time. Using Global Search or Advanced Find you can instantly see details on open invoices, payments and inventory counts, just to name a few.
[Related: Data Transparency: Improve your business visibility]
Cloud security
Since Gravity is cloud-based, you don't have to worry about losing data that might be able to confirm fraudulent activity. Why? Gravity was built on the Microsoft Power Platform (aka Dynamics 365), a robust platform that hosts over 5 million users worldwide. You get all the platform's enhanced security, complete financial reporting, user-friendly interface, full audit trails and automatic replication, all in an easy-to-use mobile environment to better safeguard all your information and prevent embezzlement at your company.
Learn more about the valuable data safety features incorporated into Gravity Software by calling 844-464-7284 or schedule your online demo today.
Apr 10, 2020 9:49:52 AM