The benefits of cloud accounting
---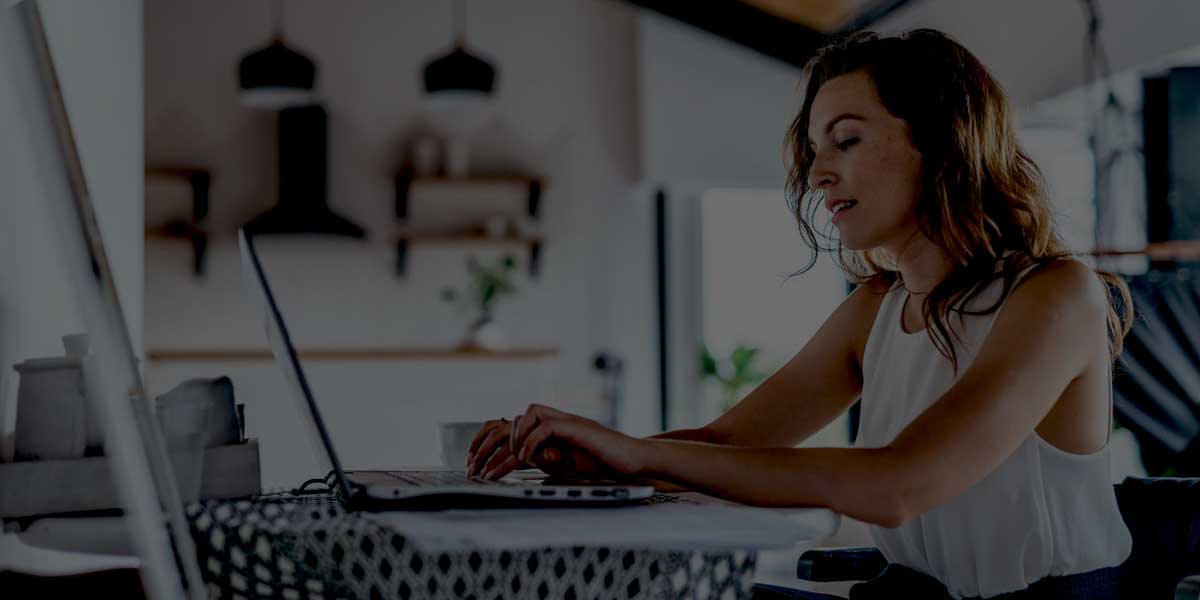 Like anyone running a small to medium size business (SMB), you're always looking for ways to improve your operations. Every dollar spent, every item purchased, has to count for something. As a business owner, you're always on the lookout for the best deal. You want special pricing and better payment terms from vendors? Why not? What about real-time reporting? Basically, you're constantly examining every facet of your business to see what can be improved. One area you're bound to scrutinize with a financial microscope is your accounting system. After all, its tied to every transaction with your company's name on it. If your current accounting solution is still running from that server in your supply closet, ask yourself if it's getting the job done, or if it's just getting by. It may be time to consider a new and viable accounting solution; let's take a closer look at some of the benefits of cloud accounting with Gravity Software® (Gravity).
Improved operational efficiency
Once you've implemented a cloud-based accounting solution like Gravity, every area of your business stands to benefit. From Sales and Marketing to Customer Service and Finance, to Operations and Accounting, everyone takes a leap forward. Reports are completed with increased accuracy and speed. Purchase orders utilize the best vendor rates. Invoices are precise and timely. Customer information is current and up to date; and the list goes on.
Ease of data accessibility
Chances are, your business is comprised of separate multiple entities. Your main location may be flanked by a warehouse nearby, a retail store down the road, and another location in an adjacent state. If you've been maintaining a separate database for each entity, you're probably hindered by tedious steps logging in and out from one database to another, or jumping through obstacles trying to access important data. All that wasted time. Why? Using Gravity's cloud-based solution, all that data is securely consolidated into one database so you can easily and seamlessly transition from one entity to another. It's really that easy!
From Manual Processes to Automated Financials in the Hospitality Industry
Reduced overhead and maintenance costs
Once you've bid farewell to that server in that back room and transitioned to a cloud accounting system, the benefits keep presenting themselves. Sure, a cloud-based solution is more convenient and efficient, but it also cuts down on that painful overhead with automatic software updates. What about the real-estate it is taking up in your office space? You no longer have to go dark and implement a temporary shut down while waiting for your local IT guru to install the latest software updates (and that's if your current hardware can support your software upgrades). Gravity's Software-as-a-Service (SaaS) model does that for you. So that downtime previously conceded to software upgrades can now be allocated for actions that actually grow your business without missing a beat, like welcoming a new customer or confirming a new sales order.
So, when it's time for a new accounting solution for your company, consider Gravity Software. Gravity is built on the Microsoft Power Platform (aka Dynamics 365 CRM), a platform that hosts over 5 million users worldwide and has become one of the most reliable and scalable platforms available today.
Gravity's goal is to fill the gap between small business accounting software like QuickBooks and expensive enterprise applications like Sage Intacct. Learn how you can apply this exciting cloud-based technology for your growing business and schedule your online demo today. My business is connected. Is yours?
Gravity Software
Jun 28, 2017 8:00:00 PM