Accounting shortage 2021: The impact of COVID-19
---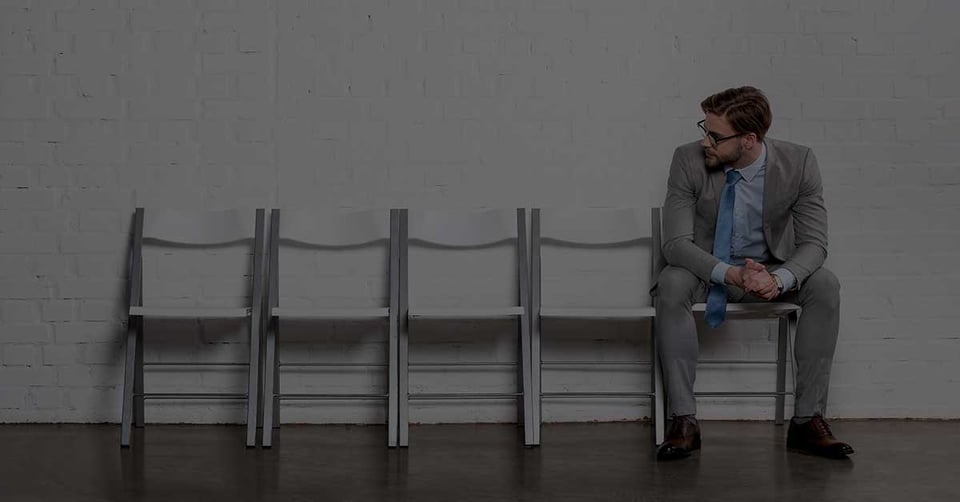 It's no secret that over the last several years, the accounting industry has faced a shortage of qualified professionals to fill job openings. This shortage of accountants was only exacerbated by the COVID-19 pandemic in a number of ways. So, looking forward, what can companies and firms expect when looking to hire for bookkeeping and accounting positions? Here's a look at what's expected in 2021.
Understanding the accounting shortage
The root causes of the accounting shortage are mainly twofold: baby boomers retiring in large numbers and graduate classes of new CPAs being too small to make up the difference. The evidence suggests the impact of the COVID-19 pandemic is likely to continue both of these trends.
A June 2020 survey of CFOs showed 24% were anticipating layoffs and 30% expected to implement temporary furloughs. While these numbers were better than in previous surveys, that still shows cuts across the board. And in fact, a November 2020 jobs report showed accounting and bookkeeping services lost 2,400 jobs, a decrease of 2.3% year-over-year. As some companies offered retirement incentives to help reduce overhead, it is likely the exodus of baby boomer accountants continued throughout the year.
On the flip side, new CPAs entering the job market in large numbers looks highly unlikely due to several factors impacting higher education. The pandemic caused many colleges to either suspend classes or go completely online. This in itself could lead to fewer CPAs graduating this year as, "Retention in online classes is consistently lower than retention in face-to-face classes — anywhere from 5 to 35 percent lower. So students are statistically more likely to fail and drop out of online classes," according to EdSurge.
Because the fall 2020 semester is just wrapping up, there is very little data available regarding actual retention and graduation rates. But there are a number of data points that suggest hiring managers shouldn't hold their breath. A Gallup survey showed that a full 60% of those pursuing a bachelor's degree viewed the quality of their education as either slightly worse or much worse than it was pre-pandemic. This is important, as studies show the perceived quality of an education can have a direct impact on retention. Overall, 15% of those seeking a bachelor's degree said they considered stopping classes because of a quality issue, while an additional 51% said they considered stopping classes as a direct result of COVID-19 related issues.
Taken altogether, it appears highly unlikely 2021 will see a large increase in the number of qualified accountants entering the workforce. This will prolong the accounting shortage and force companies to devise new strategies for attracting financial talent.
How companies are coping
The shortage of accountants has led many companies to consider candidates with non-traditional backgrounds to fill accounting positions. The latest AICPA survey showed that "non-accounting graduates now comprise 31 percent of all new graduate hires in public accounting." This has largely been driven by a demand for technology skills, with firms hoping to translate a candidate's technology proficiencies into the accounting environment, particularly for auditing positions.
More companies are also offering remote work opportunities for new hires and current personnel. While the intention is to provide incentives and working conditions to attract better financial talent, this too may come with complications. In Ireland, a survey of CPA Ireland members found that "55% believe remote working will have an impact on the recruitment of trainees over the next year."
Overall, it will be incumbent on companies and CPA firms to develop creative strategies to match the current talent pool with available positions and find new ways to overcome the accounting shortage in 2021.
Invest in technology
If you are unable to fill accounting positions in 2021, you need to give your existing personnel better tools so they can do more with less. Accounting software like Gravity Software® (Gravity) was specifically designed to meet the needs of small and medium-sized businesses. Our innovative solution helps drive efficiency for lean accounting teams by allowing you to increase accounting automation and get to key information faster in an easy-to-use interface. Our multi-entity accounting capabilities make it easier for you to maintain a small team while managing any number of legal entities. By investing in new technology for your team, you can not only overcome hiring challenges, but also improve operational efficiency and unpack key insights to drive better financial performance for your company or clients.
Want to empower your accounting personnel with better, more innovative software? Schedule a demo of Gravity today to see how our cutting-edge accounting solution could revolutionize the way you manage financial data.
Gravity Software
Better. Smarter. Accounting.
Jan 5, 2021 9:35:22 AM