How do you know when you're a medium-sized business?
---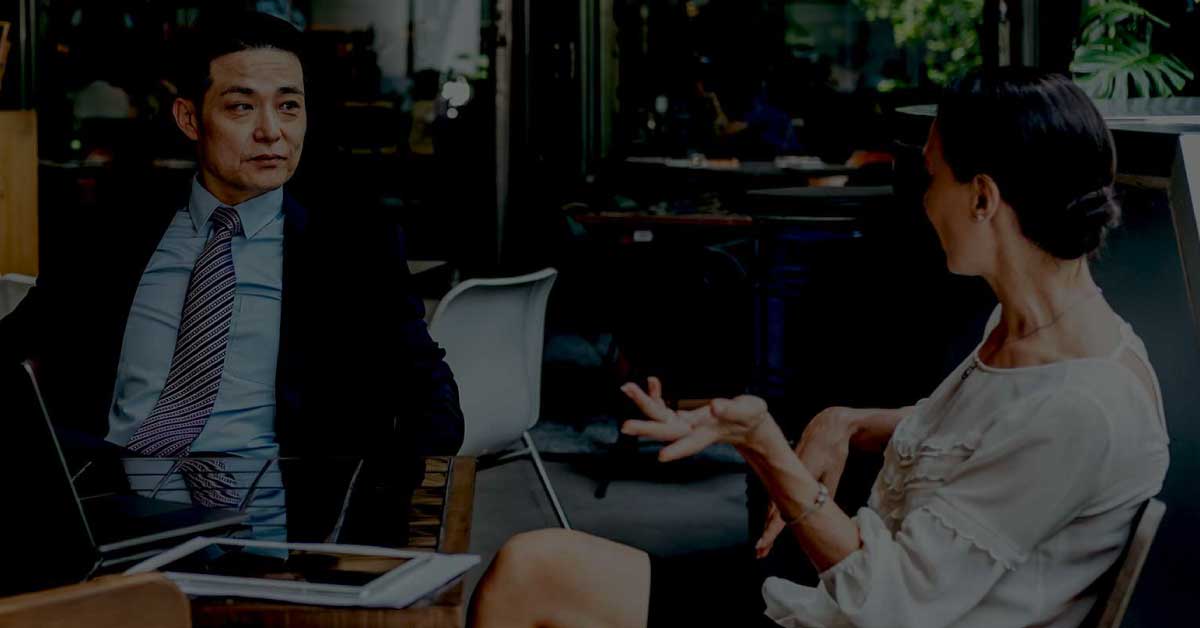 Your company has been growing steadily, and you're reaching new milestones all the time. Your customer base is expanding, and you're constantly hiring new employees. You're no longer a startup, and nothing about your business feels small anymore.
But how do you know if you have a medium-sized business?
In this post, we'll discuss what constitutes a medium-sized business and some of the unique needs and challenges you're likely facing as you reach your next growth milestone.
Mid-market definition
The parameters that define a medium-sized business aren't as clear-cut as they might seem.
"This is a vendor-driven segmentation scheme and segmenting midsize enterprises by revenues or number of employees is arbitrary," Gartner says. "Midsize enterprise is a term essentially born out of a process of elimination — it refers to the organizations that are neither Global 2000 enterprises nor small businesses."
Despite what appear to be its misgivings about using employment and revenue to categorize businesses, the firm defines a small business as one with fewer than 100 employees and a midsize enterprise as having between 100 and 999 employees. By Gartner's definition, a small business has an annual revenue of $50 million or less, while a midsize enterprise brings in more than $50 million but less than $1 billion.
McKinsey & Company's definition of a growing medium-sized business involves annual revenue of $10 million to $200 million, however.
In the U.S., the Small Business Administration is in charge of official guidelines determining business size, and criteria can vary greatly depending on the industry.
For example, a construction company with $39.5 million in annual revenue would fit SBA standards for a small business, with no limit listed as far as the number of employees. A newspaper publisher with up to 1,000 employees, with no listed revenue limit, would also be considered a small business by SBA standards.
Does business size matter?
Why should any enterprise spend time and energy trying to determine whether or not they're a medium-sized business?
The answer is that the challenges and opportunities for a medium-sized business differ from those of a small business or a larger enterprise, which is something medium-sized businesses can take into account when planning their operations.
"When enabled by a business-friendly environment and open markets, large companies can thrive; meanwhile, SMEs have a broad range of unmet needs," McKinsey says.
For instance, small- to medium-sized enterprises (SMEs) may have difficulty recruiting employees with the latest knowledge of technology and best practices. Being generally younger than their large-enterprise counterparts, SMEs also may struggle to access investor funding and customers, as they may be seen as too risky to become involved with.
According to Gartner, growing businesses face challenges specifically in the area of IT.
"Midsize enterprises are bound not so much by a similar set of IT needs, but by a similar set of challenges — most notably, limitations in IT staffing, skills and funding," the firm says in its glossary definition of a midsize enterprise.
SMEs have plenty of advantages, too.
According to a recent article on Indeed.com, SME employees account for more than 47% of the U.S. workforce. Because of their contributions to the economy, SMEs are more likely to receive financial incentives from the government such as tax breaks and favorable loan terms.
Indeed contends that SMEs also drive innovation in the economy because, "due to their smaller size, it can be easier to apply new technologies and develop systems that improve efficiency and cut costs."
With growth comes growing pains
Crossing the threshold from a small to a medium-sized company is an exciting milestone, but it brings a new set of business management challenges. Here are just a few examples:
Asset management
Growing businesses have a larger number of assets, including buildings, physical equipment, technology systems and even investments. If you're keeping all this information in a spreadsheet, it's almost impossible to keep it up to date and share it with others at your organization. You may also be violating financial accounting standards that require you to maintain detailed information about every asset you lease or own.
Managing more products and services
As your company grows, you're likely diversifying your offerings, which means hiring new developers, product managers, marketing managers, sales reps and customer support specialists for each new line of business. You may also be managing a variety of subscription-based services, which means you'll need to be exceptionally organized and have a system for automated billing, reminders and more.
Managing human resources becomes more difficult
Attracting and retaining top talent never gets any easier as your company grows; it just becomes more complicated. Your leadership team needs more insight into real-time financial data so they know when you can justify posting new positions. Additionally, the process typically becomes more formal. Rather than relying on employee referrals, you'll need to make bigger investments in recruiting and measure the impact of those efforts.
Financial management
Managing cash flow, expense tracking and other aspects of your finances is more difficult for medium-sized businesses, especially if they have multiple locations. You may need to begin accepting multiple currencies as your company expands. Manual processes like data entry can quickly become unsustainable as revenues increase.
Many medium-sized businesses also have to navigate multi-entity accounting. Accounting software that was perfect for your single-entity small business may be excruciatingly inadequate as you add new locations or lines of business.
For instance, adding a new entity to accounting software designed for a single entity means creating an entirely new database. Because each entity is considered a separate business within the system, your team cannot easily share vendor and customer data. Managing accounts receivable and accounts payable becomes painful because your team cannot enter data just once and apply it across your enterprise. Instead, they'll need to log in and out of each individual entity and copy and paste information multiple times.
Creating financial reports for a multi-entity company is a similarly frustrating endeavor, requiring many hours each month.
Accounting solutions designed specifically for this purpose can help you save time and improve transparency throughout your organization.
The best accounting solutions for medium-sized businesses
Gravity Software is designed especially for multi-entity businesses that have outgrown entry-level accounting software, such as QuickBooks Enterprise or Xero, but don't need the complexity or the expense of larger ERP systems like Sage Intacct.
Gravity simplifies multi-entity accounting, eliminating the need to log into and out of multiple databases to input financial data for all of your company's entities. You can share line items among entities and generate consolidated financial reports easily.
As a true cloud-based accounting software system, it's accessible anywhere you have an internet connection and enables you to easily add users and functionality as you grow.
Because it's hosted on the Microsoft Power Platform, it comes with business intelligence and automation features built in, rather than requiring you to purchase separate solutions and then figure out how to integrate them with your other systems, such as your billing or electronic health records (EHR) system and even POS systems.
See why Gravity is ideal accounting software for medium-sized businesses. Schedule a demo today.
Gravity Software
Better. Smarter. Accounting
Jun 3, 2022 12:09:19 PM