Why Xero doesn't work for multi-entity accounting
---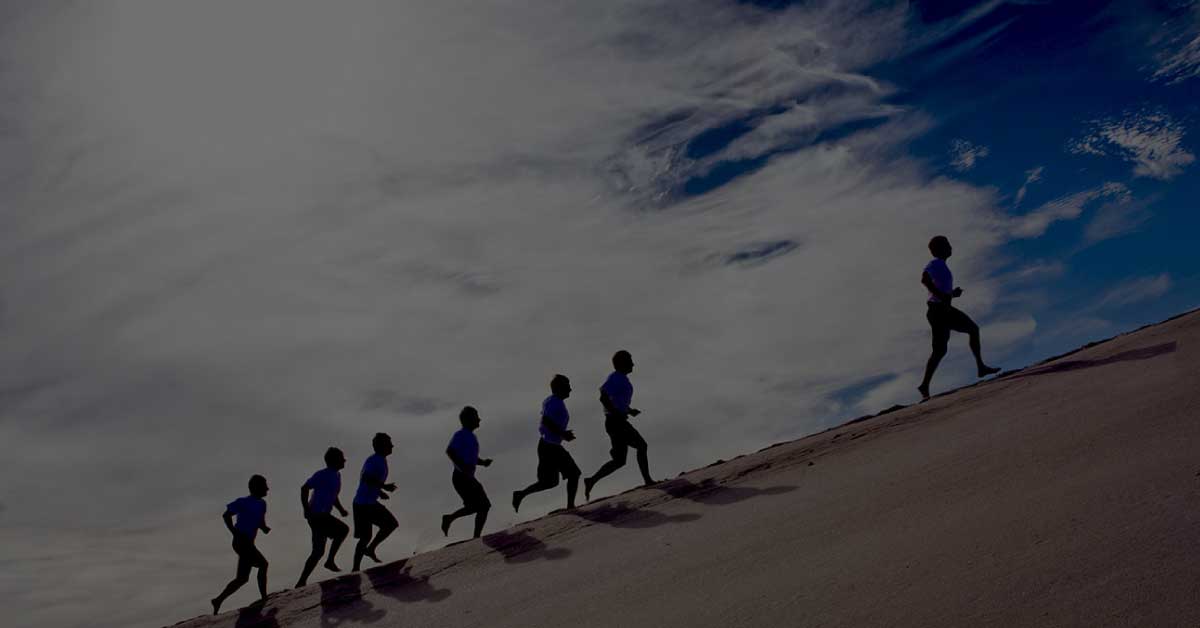 Accounting software is mission-critical for small to midsize businesses, which explains why the Accounting Software Market is worth an estimated $12.01 billion and is expected to reach $19.59 billion by 2026. However, not all solutions are equally equipped to handle multiple entities.
Managing multi-entity accounting requires a solution that reduces redundant data entry and simplifies the tedious task of consolidating spreadsheets across siloed databases.
Unfortunately, many cloud accounting software solutions don't make this easy. They don't have the built-in capabilities to share master files or create reports that consolidate multiple companies.
Xero™ is one of the leading cloud-based accounting software systems for small businesses, but it doesn't work as well for multi-entity accounting. Here's why.
1. No segmented chart of accounts
As companies grow their reporting needs increase, usually multi-entity companies need more than a flat chart of accounts. Without the ability to segment your chart of accounts across multiple entities, it's difficult to retrieve data or have visibility over numerous distinct revenue streams across all locations. You end up frequently logging in and out of databases switching back and forth between documents and copying and pasting information from one place into another. This is not only frustrating; it also increases the potential for errors.
2. Lack of advanced financial reporting
Financial statements and reporting are only as detailed as the underlying chart of accounts structure. Without the ability to define what your company's reporting structure will be across multiple locations, resulting reports are too broad, providing only partial financial information rather than reports that track transactions to events, jobs, projects, and other factors that can be categorized by department or profit center. You need advanced financial reporting in a single, centralized database.

3. Lack of a full transactional audit trail
Multi-entity accounting often involves creating numerous transactions across companies from one single vendor bill. Without an audit trail that records accounting data in detail back to the initial source of the transaction, your company can't trace the origin of reporting mistakes, data security vulnerabilities, or even potential criminal activity.
This is another limitation of Xero that could lead to potential legal or compliance issues later.
4. Lack of efficiency
Managing multiple organizations in system that does not support true multi-entity accounting can lead to quite a bit of inefficiencies. First, the time it takes to log in and out of databases. Secondly, is the inability to see the whole organization with real-time insights. For example, consolidating what your organization owes in total can be very time-consuming, and running individual reports from each entity and adding them to Excel.

Then there is the inability to create transactions across companies Spreading payroll across 10 companies will require you to make 10 separate entries in Xero, when it should only be one.
5. Limited access controls
In a small business setting where only a few people do the majority of the work, you don't need varying levels of access. However, in a multi-entity company with many stakeholders who have different interests, it's important to ensure they have access to the financial information they need while restricting access to others. For instance, franchisees need to be able to manage their own revenue and billing without interfering with another location's account.
You also need to personalize the type of access depending on the person's role.
For example, assistant managers may be responsible for inventory and invoices, but you don't want them to have access to broader accounting functions.
Software designed for multi-entity accounting allows you to set different levels of user access so you can maintain transparency and security.
Why Gravity is the best multi-company accounting software
As your company grows, it becomes more difficult to manage multi-company transactions and reporting if you're still using software designed for a single small business.
We built Gravity Software® (Gravity) specifically to solve these challenges.
Our multi-company accounting software makes it easy to share information across locations and create consolidated reports with a few clicks.
Finally, you can have full data transparency into your overall business performance while granting varying levels of secure access to different users, depending on what they need to see.
Because our software is built on the Microsoft Power Platform, it integrates seamlessly with applications you're already using, including Microsoft Office 365 and Microsoft Teams. It also makes it easy to develop personalized, multi-level workflows to manage transactions, approvals and more without needing a developer.
See how Gravity streamlines your multi-company accounting. Schedule an online demo today.
Gravity Software
Better. Smarter. Accounting.
Aug 18, 2021 5:00:00 AM