Franchise accounting software: 5 key considerations
---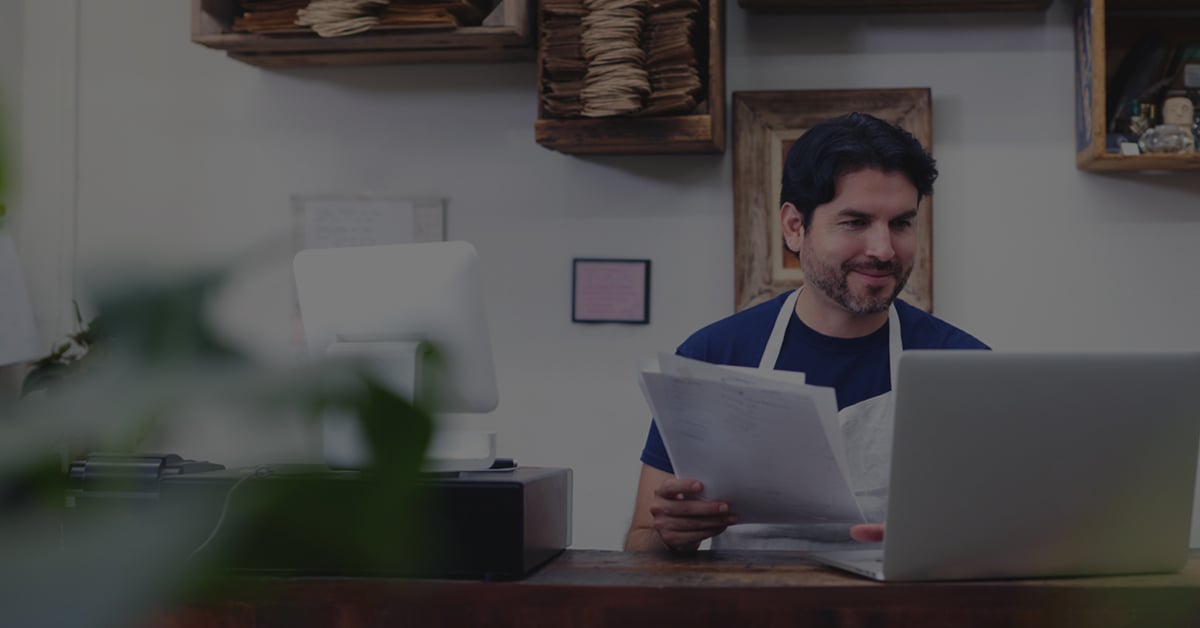 After another late night of sorting through dozens of spreadsheets to prepare for today's stakeholder call, your multi-unit franchise is struggling to keep up with month-end financial reporting. Sales at your East Coast locations are skyrocketing, and your franchisees are trying to keep up with customer demand. Yet several of your Midwest stores are suffering from sluggish performance you wish you'd known about sooner. Two of your franchise business owners submitted incomplete financial reports, and you'll have to track down the missing data while worrying about how you're going to deliver these key business metrics.
Franchise accounting software can't solve all the challenges you face as a franchisor, but it certainly would have made it easier to prepare that month-end and/or quarterly financial statement.
If you're still using spreadsheets or entry-level accounting software to manage a growing number of franchises, you're setting yourself up for a lot of added frustration.
Fortunately, you can save yourself considerable time and stress each month and grow your company faster with an accounting system that includes these elements to provide on-time financial statements with real-time metrics to open up other franchise locations.
Franchise accounting software fundamentals
Multi-entity support
One reason customers select your business is because they know they'll get a consistent customer experience based on your franchisor's brand promise.
Different sites may have different pricing, sales tax percentages, inventory considerations, and maybe even different currencies.
Multi-entity accounting software lets each franchise location operate as an independent company while keeping all financial information consistent and easily accessible from one centralized accounting system. This provides a strong foundation for franchisees to make better-informed decisions with real-time insights into all their locations.
Using one system designed for multiple entities also makes it easier for each franchise to share vendor information, resources and allocate payments.
Empowering franchisees to handle their own businesses while supporting them can help you attract and retain more operators in a climate where many have doubts about whether they can trust your company.
Ease of use and integration with point-of-sale systems
Many franchisees already use their own point-of-sales solution for daily operations, and they may not be eager to learn a new, complicated system. A franchise accounting software system that integrates with the technology they already use makes the transition much easier. It should automate basic accounting tasks and make it easy to have real-time insights into sales, expenses, inventory and orders on a single screen.
Consolidated reporting
With franchise accounting software that includes consolidated reporting, you can see the complete picture of your company's financial and operational health. You're able to create relevant dashboards with key business metrics and drill down for additional details.
Want to know which location spends the most on inventory? Review revenue figures for stores in a particular region to see if a recent storm affected sales? Consolidated reporting makes it easy.
Scalability
If you oversee multiple franchise locations, you've probably wished you could be in several places at once.
Cloud-based accounting software offers the flexibility to be off-site and make decisions on critical situations while still keeping your finger on the pulse of your other establishments.
Because the software provider handles all maintenance and upgrades automatically and covers the cost in your monthly subscription fees, you won't have to worry about downtime or disruptions with every system update. Unlike on-premise systems that require an IT team to install the software at each site, cloud accounting software makes adding new locations as easy as onboarding new users.
Data transparency
Communicating all relevant financial information to stakeholders, especially as it relates to economic recovery following COVID-19, is one of the biggest challenges accounting executives face today, according to Deloitte.
You need to be able to deliver timely information on asset valuation, cash flow, debt and revenue to franchise owners and investors while managing expectations. Look for franchise accounting software that offers data transparency, making it easy for key stakeholders to see real-time dashboards and reports with the information that's most relevant to them.
This level of transparency also helps you identify revenue trends and potential issues sooner so you can proactively address them. For instance, if you see a substantial dip in sales at one location or region, your company might consider running more promotions there and scaling back on discounts where sales are already strong.
If you see a recurring pattern of poor performance among a few franchisees, it could be a sign they need better training.
Why more owners count on Gravity for their franchise accounting software
While many cloud accounting solutions make manual processes easier, they aren't designed to manage multiple locations and offer consolidated reporting on a single screen.
The best franchise accounting software provides a big-picture overview of your entire company while giving you insight into each location's finance and operations.
Gravity Software's cloud-based accounting solution is built on the Microsoft Power Platform, allowing for seamless integration to email, Microsoft Teams, Microsoft Power BI dashboards, CRM software and any point-of-sale system.
It makes it easy to manage accounting operations for each individual location and the company in one place and share real-time insights with franchisees and key stakeholders.
With an overall customer rating of 4.5 out of five stars on G2 and a score of nine out of 10 for ease of use, Gravity is the clear choice for franchisors and franchisees everywhere.
See how you can streamline your franchise accounting with Gravity Software. Schedule an online demo today.
Gravity Software
Better. Smarter. Accounting.
Jul 28, 2021 5:00:00 AM