How franchise accounting software can improve your business
---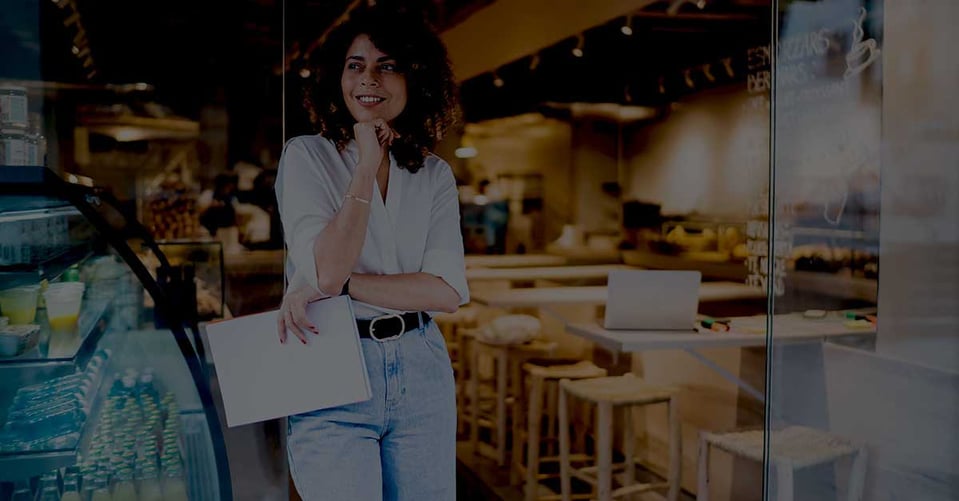 Franchising can be fractious when you're the one doing the accounting. While revenue reporting and inventory management can be accomplished relatively easily for a solo location, it's a whole new ball game when you're overseeing a chain of franchise businesses.
Of course, all franchises come with certain guidelines and rules that help ensure uniformity. But any multi-entity business must still deal with the variables that change from one location to the next, including inventory levels, revenue fluctuation and differences in overhead costs.
That means fast food franchises can involve a lot more than whether that next customer wants fries with his meal. With multiple restaurant locations, you've got your hands full.
"There is risk when accounting responsibilities lie with the franchisees, because their methods and their financial capabilities may not be sufficient," explains Deloitte & Touche Principal Kevin Lane in Franchise Times. "There is (also) a risk when the franchisor takes on the burden, because doing so many franchisee books at once can make it harder to peer into any one item in detail or satisfy any unique reporting demands from the franchisees. Either way, it's a heavy lift for someone."
That helps explain why standardized and efficient accounting practices are absolutely essential to the food-centered franchises that make up 36% of the establishments and 48% of the annual financial output of U.S. franchises as a whole, according to Franchisedirect.com.
Maximize efficiency and visibility across multiple locations
Sure, every franchise location has a manager overseeing day-to-day functions. But how do you oversee all those managers? You may understand some of these challenges:
Are you able to track each location's financial performance, inventory and revenue each week, month and quarter?

To do so, are you able to access each location's data and produce precision-driven reports?

Or are you waiting for each manager to submit these reports to you, just hoping they're accurate and on time?
"Both the franchisor and the franchisee have accounting-related needs … some the same and some unique to one side or the other," explains Lane. "This responsibility requires careful coordination between franchisors and franchisees, including a clear agreement as to who does what and how. Who manages the systems and labor that franchise accounting requires? What are the audit rights of both parties? What service levels are committed to by each party?"
Optimum performance from each entity can be the standard and the norm with the right accounting software. Gravity Software® allows you to view and analyze each entity's financial performance and just as easily zoom out for a consolidated view. In short, you can find and maintain a balance between overseeing without micromanaging.
[Related - All for One: 7 Ways For Franchises to Streamline Their Financials]
Fast food franchising goes 'cloud' and never looks back
While looking for the best way to manage and oversee the financial performance of each of your fast food entities, you should also be on the hunt for better, more efficient ways to operate and reduce (or eliminate) unnecessary costs.
You're far from alone in that quest. The accounting industry is undergoing something of a revolution as it embraces a variety of digital tools aimed at making accounting tasks easier and less time-consuming. One Economist study of various professions found that accounting and auditing are among the most likely fields to see increased automation in the future, second only to telemarketing.
As that revolution progresses, accountants who oversee franchises are increasingly being freed up to use their skills and experience toward better business strategies.
"Increasingly, accountants and business owners will come to expect accounting software and services that utilize automation to deliver a better experience," predicts entrepreneur Blake Oliver in Accounting Today. "Automation and accounting go hand-in-hand. It's a partnership that will enable us to take our heads out of the general ledger and advise our clients on what they need for their businesses to truly succeed."
In Franchising Today, Ben David points to a McKinsey & Company study showing that 73 percent of the activities workers perform in foodservice have the potential for automation.
"When it comes to automation, the question franchisors should be asking is not 'How do we automate the people out of this?'" he writes. "Instead, it should be: 'How does automation empower, enable or increase efficiency for our franchisees?' Collaboration is key, and franchisees and franchisors need to learn to adapt as technology evolves and becomes more advanced."
Forward-thinking franchise accounting: How Gravity can help
By implementing Gravity's robust cloud-based accounting software, you'll enjoy all the benefits and efficiencies the cloud has to offer, while reducing overhead and expenditures almost immediately. Your franchise business will benefit from:
Easy integration and implementation. That can happen in in a matter of hours, not days. One immediate result: no more lost down-time due to tedious upgrades.

Fast, easy navigation and drill-down capabilities. Gravity empowers you to view individual performances of each location quickly and easily, with no need for time-consuming phone calls or follow-up emails requesting information that should have been at your fingertips. Instead, you enjoy intuitive navigation from your front office and sales data to your core financial data — and back again.

Customized security measures and role-based parameters. To facilitate execution of specific operations by specific staff, you can grant access to those who need it and restrict access when and where necessary. You are in control! For instance, you can provide a staff accountant access to putting invoices in a system but restrict his access to check printing. Gravity's Full Role-Based Security feature provides security down to the user and field level.

Timely and accurate reporting. Faster, easier access to your most important data translates into more efficient and factual reports. Better yet, Gravity's Advanced Financial Reporting tools allow you to easily analyze, consolidate and present your company's financial statements without using Excel. You can say goodbye to managing separate databases for each franchise location. Instead, smile and think about all the time you'll save by consolidating all pertinent data into one convenient and secure franchise accounting database.

Easy and remote accessibility. Get the answers you need from any locale. Whether you're at HQ, at one of your franchises or on the road, you'll be able to access key data and make adjustments and decisions from anywhere you choose.
If your franchise is now using an entry-level accounting software like QuickBooks or legacy systems, you'll want to check out all the extra capabilities available within Gravity Software. With Gravity's multi-entity accounting software, your growing franchise business can consolidate all entities into one secure database. You'll also be able to provide investors with read-only licenses so they can access real-time dashboards to check the performances of each franchise location.
Gravity is built on the Microsoft Power Platform (aka Dynamics 365 CRM), an open platform that hosts more than 5 million users worldwide. Learn how Gravity's cloud-based multi-entity accounting software can transform the way you work. While we can't offer fries with that, the first five entities are on the house.
If your fast-food franchise is growing and using a management firm to handle its financials, it's time to schedule your online demo. Just say GO!
Gravity Software
Better. Smarter. Accounting.
This post was originally published in October 2017 and has been updated for relevancy and timeliness.
Jan 15, 2020 5:00:00 AM