How multi-entity accounting software empowers growing businesses
---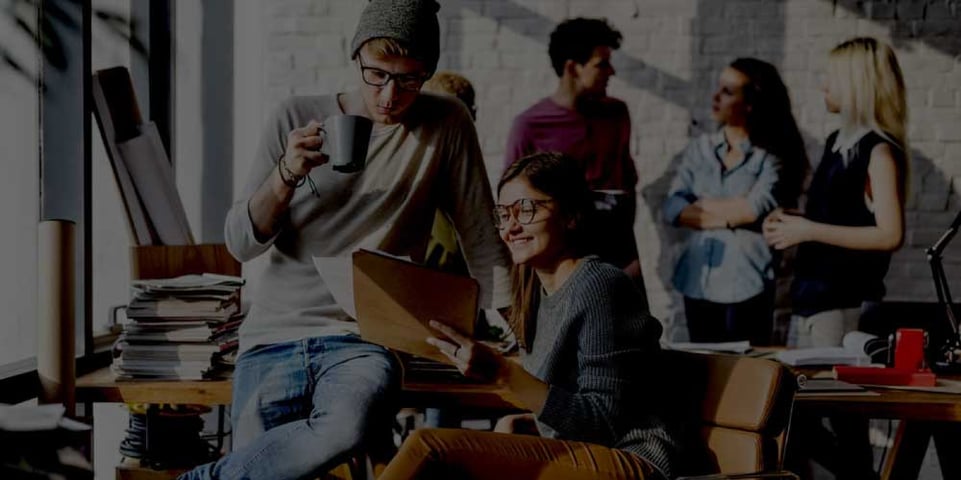 If your company is in the process of adding locations, expanding product lines, buying other businesses or creating new lines of business, you'll want to make sure your accounting software is multifaceted enough to manage all these different demands — without putting unnecessary extra work on your plate.
In today's business environment, CFOs are already tasked with rounding up and deciphering myriad numbers on deadline, all while staying up to speed on regulatory requirements, sorting out international currencies and adapting to the evolution of technology. All those elements can be multiplied once a business starts to grow, which is why a secure multi-entity (or multi-company) accounting solution can be so crucial in keeping accounting workloads manageable.
Companies that are rapidly growing and using accounting software apps like Microsoft Dynamics GP have to create separate databases for each legal entity. However, because that system isn't designed to efficiently accommodate such growth, doing so can create unnecessary complexity and inefficiencies.
The same goes with QuickBooks users, who must often spend time logging in and out of databases and managing add-on solutions because QuickBooks lacks flexibility in its core product. After all, QuickBooks was designed for the small business owner with limited experience in the enterprise world.
A better solution is to get an app that can automatically find, divide and parse all numbers associated with your business findings without requiring you to leap through multiple hoops just to keep track of day-to-day finances.
Here are some of the major advantages offered by multi-entity accounting software.
Simplicity
It makes your job simpler by automatically pulling all your data together in a single database, without requiring you to sign in and out, interrupt your train of thought and jump from screen to screen just to understand what's going on. Many CFOs find they're better able to concentrate on what the numbers mean, and draw meaningful conclusions, when they're assembled in one easy-to-access, easy-to-view location.
Far less manual entry
If your business is juggling multiple companies, your volume of individual transactions is likely skyrocketing. Multi-entity accounting software should automatically process and categorize most of that data without your intervention, eliminating redundancy and freeing you up to focus more on financial analysis than on manually organizing all that information.
Easy delineation of shared expenses
Without a multi-entity accounting software, dividing expenses shared between various divisions can be challenging to say the least. With the right software, that task (and many others that involve shared resources, payments and/or customers) can be automatically handled with minimal intervention from you.
Increased inventory control
The right tool will let you accurately track inventory among your multiple locations by transaction, allowing resources to be reallocated and moved whenever that makes sense.
Continual transparency
When you choose software that enables real-time reporting, you ensure your company financials are always up to date, transparent with a complete audit trail and orderly for auditing purposes.
Easy-to-share system features
The best multi-entity accounting software empowers you to share key system features based on security roles by divisions, company ownership and job role down to the field attribute level. Security roles are easy to customize on demand, so the right people see the right information.
Streamlined reporting
When you're trying to consolidate reports using an app not structured for lots of different entities, the process can be long, involved and sometimes frustrating. Conversely, when you're optimizing a multi-entity app designed specifically for that purpose, you'll find that everything comes together in one easily accessible database. You'll have clearer vision into your company's separate entities and into the company as a whole, making it much easier for you to complete monthly, quarterly and year-end reporting. In fact, your closing periods may become non-events.
Better insights for business growth
By working on your behalf to assemble all accounting data in the logical formats that make the most sense, multi-entity accounting software may enable you to see patterns more clearly, identify the sources of problems more accurately and draw faster conclusions about different facets of your business. The detailed reports created by a capable software can back up the presentations you make to company leaders and help them make better-informed decisions about how, where and when your company should be growing.
Easier financial forecasting
The right app can draw info from a number of sources, including prevailing trends and the long-term history of your company, to help you make predictions as to your company capabilities and the future of your market.
Gravity Software's® cloud-based accounting solution is perfect for multi-entity businesses that have outgrown their entry-level accounting software but are not yet ready to jump to an expensive enterprise application. Written on the Microsoft Power Platform, it empowers businesses to consolidate all their companies or divisions into one easy-to-use database.
Learn more about Gravity's multi-entity capabilities or schedule an online demo.
Gravity Software
Better. Smarter. Accounting.
Feb 18, 2020 5:00:00 AM