Is QuickBooks Enterprise good for multi-currency accounting?
---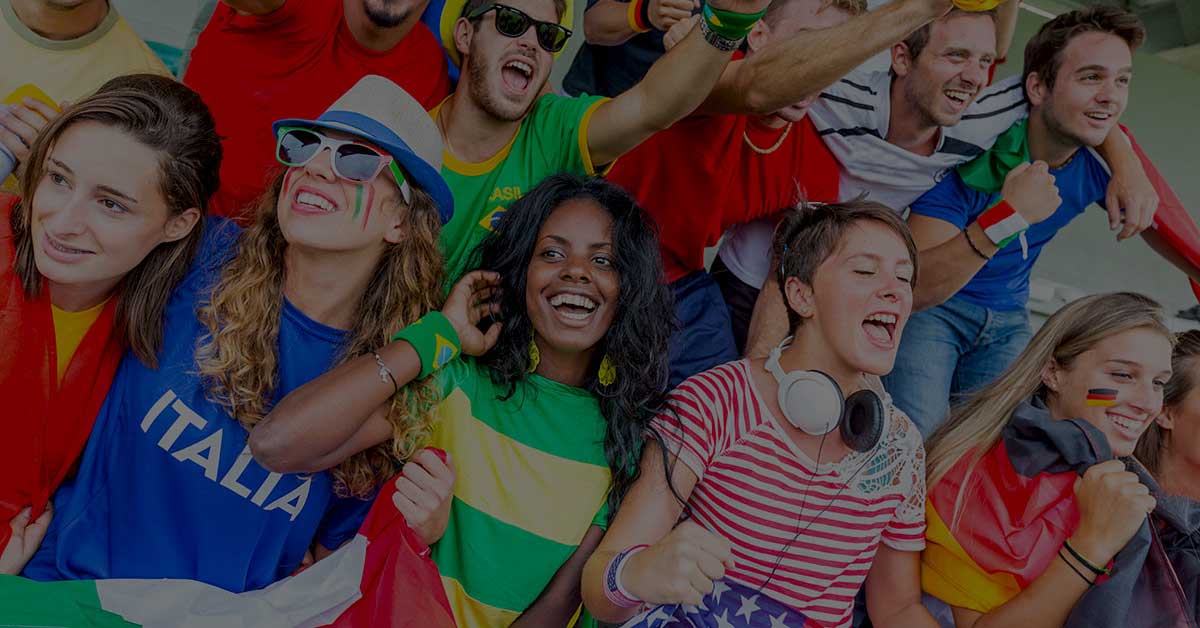 It's been well-documented that QuickBooks is not particularly well-suited for multi-entity businesses, and the most popular iteration, QuickBooks Enterprise (which comes in both online and desktop formats), does not appear to be different.
"QuickBooks Desktop Enterprise doesn't provide true multi-company features, though you could probably rig the Chart of Accounts to kludge this," reads a review of the software on PCMag.com.
Even if you rigged the chart of accounts to more closely resemble true multi-entity accounting capabilities, you would likely have another problem to overcome: multi-currency accounting.
While QuickBooks Enterprise does offer a multi-currency setting, the limitations associated with it may be too much to contend with. We'll discuss those limitations in detail and show why Gravity is a better multi-currency accounting software.
Does your business really need to worry about multi-currency accounting?
If your company's headquarters and all its branch locations are in the U.S., why should you worry about whether your accounting software can handle multiple currencies? Isn't that a consideration for international businesses?
If you have suppliers or customers in any country other than where your company is based, you are an international business. The same is true if you outsource a portion of your labor to another country. In today's increasingly global economy, if you don't conduct business internationally yet, it's likely you soon will. You need the right tools to manage multi-currency accounting.
Is QuickBooks' multi-currency accounting worth the sacrifices?
QuickBooks Enterprise does offer multi-currency accounting, but it is not a default feature: You have to make the decision to turn it on, and once you do, the action is irreversible. It also does not come without sacrifices.
Those sacrifices are no great secret: The shortfalls of QuickBooks' multi-currency accounting mode are listed in multiple places right on the company's website.
No ability to create functional currencies
"Instead of separate reports for different currencies, QuickBooks Enterprise uses your home currency for financial reports," the company states.
This limitation may have the largest effect on multinational companies – that is, companies with offices or subsidiaries in multiple countries that act as microcosms of the enterprise as a whole. This means the subsidiary can only report in one currency and cannot produce financial statements in their parent currency.
How Gravity is different
Gravity is a true multi-entity accounting solution, meaning branch locations or subsidiaries, no matter where they are, can operate with autonomy.
Gravity's three-tier currency model means:
Entities within an organization can complete transactions in a customer's or vendor's preferred currency.
Subsidiaries or branches can track income and expenses, manage inventory, and create reports, all in their home currency.
Reports for the organization as a whole can be created in the enterprise's organizational currency.
Gravity can also calculate both realized and unrealized losses and gains resulting from multi-currency transactions.
You can't use it with Insights, Income Tracker, and Bill Tracker
QuickBooks Enterprise comes with features that truly can make a difference for the smooth operation of your business. Bill Tracker lets you easily see which vendors you have paid and which still need to be paid. Income Tracker shows active estimates, open invoices, and more. And the Insights tab provides colorful charts and graphs to help you make sense of it all.
Unfortunately, none of these features are available when you select multi-currency accounting.
How Gravity is different
Multi-currency accounting is a built-in feature of Gravity Software. There are no toggle buttons, no hoops to jump through, no tough decisions to be made. If your business operates in multiple currencies, then your invoices, expenses, vendor payments, and inventory can be tracked using multiple currencies. Easy-to-understand insights with Microsoft Power BI are available to every Gravity user, no matter what currencies they use.
Online invoice payment doesn't work with multiple currencies
The customer experience has never been unimportant, but amid the COVID-19 pandemic, it has taken on even greater significance.
"In the eyes of the consumer, brands must do it all: help me save time, be convenient, anticipate my needs, reflect my values and enrich my overall life," says EY's Anthony (Tony) DeLima. "In other words, brands must become indispensable."
Also as a result of the pandemic, that consumer experience has become increasingly digital. A GEODIS/Accenture Interactive study found the percentage of all brands' sales that were made online nearly doubled from 34% in 2019 to 65% in 2020.
It's not difficult to understand how an inability to pay invoices online impacts the customer experience.
How Gravity is different
Gravity has integrated credit card and ACH processing from multiple payment processors, meaning you can accept invoice payments, online and otherwise, without relying on an outside machine or processor that can't handle multiple currencies. Gravity also offers subscription billing capabilities, allowing you to be among the 95% of companies that offer at least one product or service on a subscription basis.
You can only assign one currency per customer or vendor profile
If you have already recorded transactions with a particular vendor or customer, you can't change their currency.
This means if you are a distribution company and one of your regular retail clients moves their headquarters from upstate New York to Canada, you can't simply assign them a new currency. You must create an additional profile in order to transact with this client in Canadian dollars.
Having two profiles for one customer or vendor will likely cause confusion throughout the year, but especially around reporting and tax time.
How Gravity is different
In Gravity Software, you can create comprehensive profiles for each of your customers and vendors. These contain information ranging from default shipping and billing addresses to account numbers for credit card or ACH processing to a default currency. The difference between Gravity and QuickBooks, however, is that Gravity allows you to change any of this information at any time, either permanently or just for one transaction.
Other considerations for QuickBooks Enterprise
There are a few other limitations to think about if you're still considering QuickBooks Enterprise. When the multi-currency setting is selected:
You cannot use QuickBooks Desktop add-ons such as Statement Writer in anything other than U.S. currency.
You cannot batch enter invoices or batch delete/void transactions.
QuickBooks wasn't made for multi-entity accounting.
For maximum growth, choose a true multi-entity accounting solution
The biggest limitation of QuickBooks Enterprise is that it wasn't designed for multi-company accounting. While it's technically possible to use QuickBooks for multi-company accounting, it's a frustrating experience. The system lacks the flexibility and scalability of true cloud-based solutions. It doesn't work well if you add large amounts of data to it, and it's difficult to share information between multiple users. You can't manage inter-company transactions, compare multiple entities within a single financial report or create dashboards that show revenue, sales and operations information across the entire company.
This is exactly why we developed Gravity to easily manage multi-entity accounting. You can manage inter-company transactions, share information on vendors and customers while keeping other information separate, and easily compile consolidated financial reports. You can compare different metrics across entities and create personalized dashboards to answer questions such as:
Which locations have the highest labor costs?
The lowest revenue?
How efficiently are we managing inventory?
Where are our top customers located?
What are our top products?
If you're looking to move from an old version of QuickBooks to QuickBooks Online, check out this side-by-side comparison.
Gravity Software
Better. Smarter. Accounting.
---
Jun 30, 2022 10:50:33 AM