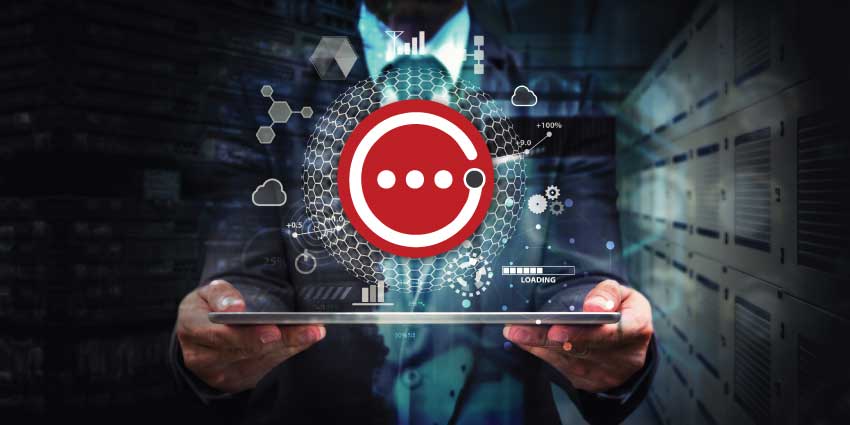 As an entrepreneur, you're literally growing a business from the ground up. While there are no guarantees of success, you're working hard to give your business every advantage. You know that it takes much more than hard work and a good product or service to not only survive, but thrive. When it comes to entrepreneurs, there are a few traits that you all have in common. You are:
Risk Takers
Innovators
Dedication
Islands of Information
Most entrepreneurs focus on their product or service by necessity, and often use basic tools like QuickBooks to get started. And in the beginning, it did the job. But then you start adding additional locations or even have to create another company for liability and/or tax purposes. As your business grows, you add new applications to quickly fix a problem, like a CRM (Customer Relationship Management) system for sales or a time and billing system for services. The list goes on. Now you have several different systems that don't speak to each other, I call this, "Islands of Information". How many places does your customer information live? Can you get a 360 degree view of your company, your customers and your products?
Innovative Business Management
What if you could have a business solution that provides real-time insights so you could make better informed decisions? I'm talking real-time insights into all your lines of business. A solution that provides personalized dashboards for all your companies, offices or store locations, inventory levels, sales performance and much more. Well, let me introduce you to Gravity Software™ (Gravity). Gravity's business financials system is written on the Microsoft Power Platform (aka Dynamics 365 CRM). This is an open platform where multiple applications can live on one platform, one database and share platform services. Users can pick and choose which modules they want to include for their business. For example, a company can choose accounting from Gravity Software, Sales from Microsoft, Grant Management from GrantVantage, the list goes on.
Gravity Software: The next step accounting solution for growing SMBs
As an entrepreneur, why not take advantage of Gravity's Advanced Features, inspired by real business processes. Advanced features that include:
Advanced Find Queries - Seamless integration with Excel, slice & dice data with pivot tables
Complete Transaction Audit Trail – Provide full transparency to your activity
Dashboards - Easy access to all of your information in Real-Time
Dimensional Reporting – Tracking locations, events, machinery, etc.
Full Role Based Security – Ensure your data integrity
Goal Management Dashboard - Automatically calculate financial, operational and activity based metrics
Multi-Entity - Manage your multiple companies in one database (First five are included)
Multi-Location Inventory – Inventory adjustments and transfers with reason codes. Easily process customer and vendor returns.
Segmented Chart of Accounts – Easily setup profit centers, divisions
Additionally, Gravity has several add-on features like Revenue Recognition, Subscription Management and Time & Billing. Gravity is more than just accounting. Gravity provides the necessary tools and processes to help businesses grow.
Accountability Matters
To really help your business thrive, Gravity's goal management system works well for companies running on EOS, the Entrepreneurial Operating System®, a proven process designed to help Small to Medium size Business (SMBs) grow and become stronger companies. Gravity's goal management system helps drive accountability throughout your company by using data sourced in Gravity to visually show how each member in your company is meeting their goals.
Bottom Line
When it comes to an accounting solution that can help you make the right decisions, you naturally want the best. As an entrepreneur, you want a real accounting solution that will help your business grow faster and smarter. Something cloud-based? Scalable? For sure. Intuitive and easy to use? Absolutely! In fact, you're looking for all that and more. Gravity fills the gap between entry level accounting software like QuickBooks and expensive enterprise applications like Sage Intacct. Streamline your business operations and schedule your online demo today! My business is connected. Is yours?
Gravity Software
Better. Smarter. Accounting.