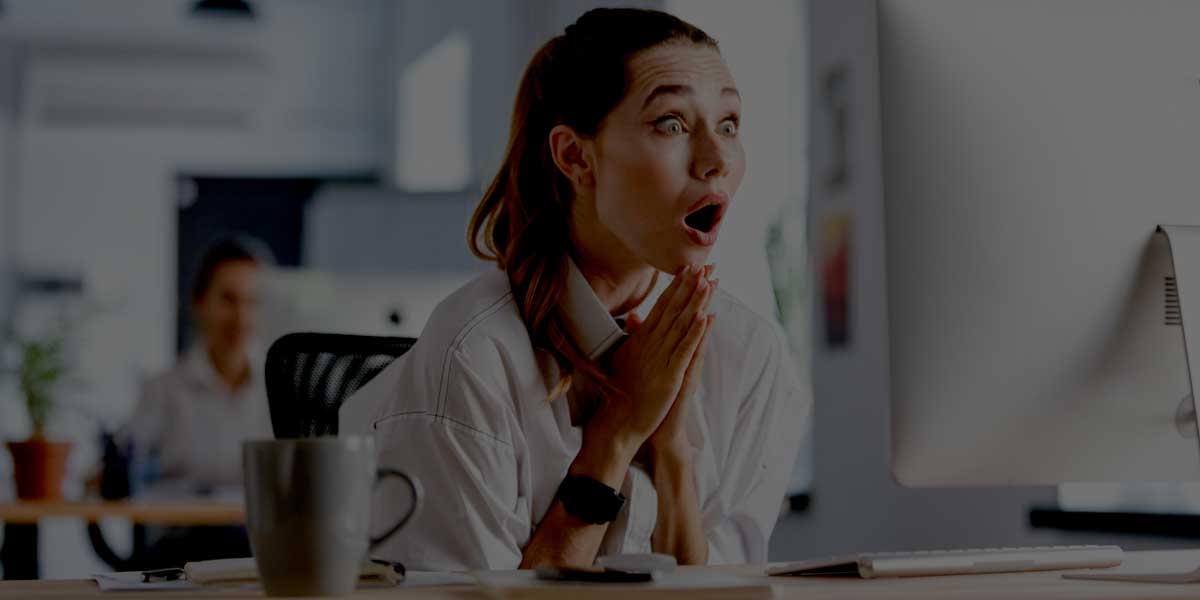 It's that time of year when your software enterprise subscription is up for renewal, but something's different this time around. Instead of immediately pushing that yes button and committing to another full year, you pause because you no longer see the value in paying a large amount of money to keep old technology updated.
Cumbersome
Sure, you existing enterprise application is powerful and you enjoy a limited amount of IT support. But is it worth it? Or maybe it's just too cumbersome and overwhelming? You have to ask yourself, "Are you paying for more features than you actually need?" After all, there is such a thing as too much product. And if you're only using part of the application, then maybe that substantial renewal isn't worth the cost.
Add-on Applications
Many times, on sales calls, I learn that the company is still using an old version of their software. The thought process is, if it works, why fix it? Well, staying on old technology can actually do more harm than you think. You start to add-on additional applications because your antiquated software solution lacks the functionality. Now your employees are spending days in separate databases, performing redundant data entry because each application has its own database. Now you have islands of applications connected by bridges. Add up your employees' cost, the cost of the add-on apps and the cost of not having any semblance of real-time information.
Hidden Costs
You may be thinking that you are saving money by keeping your old system running. What you may not realize is there can be many hidden costs. Look at the amount of time your employees are spending re-entering data in different applications. What about the costs of maintaining the whole server architecture? And of course, there is security, can you afford to have your internal systems watched 7 x 24 for intrusions, malware and viruses?
Pull the Plug
Now your server is on the brink. In fact, when is the last time you checked your backup? Are you storing it right next to your server? What if there is a power outage? With today's innovative technology, do you really want to purchase and maintain a new server? What about the cost to migrate your data to a new server? Is that a good use of your time? It may be time to pull the plug and look for a robust cloud accounting solution that actually works for you.
The Power of the Platform
If you've found yourself a bit hesitant to commit to another year, there's good news: you're not alone. It's time to do your due diligence. Let me introduce you to a better, viable, more cost-effective option that doesn't require a huge amount of time or financial commitment. Gravity Software™ (Gravity) is cloud-based and is the only accounting solution built from the ground up on the Microsoft Power Platform (aka Dynamics 365).
[Related: Looking at Sage Intacct Cloud Financials? Take a Look at Gravity!]
By utilizing the Microsoft Power Platform, Gravity is at once, powerful, flexible, scalable and agile. Every time that Microsoft enhances the Power Platform, you benefit from their enhancements. Here are some of the many features that Gravity offers:
Dimensional Reporting: Tag every transaction with dimension codes so you can track projects, events or even repairs to specific activities.

Goal Management System: meet and exceed your company's goals while driving accountability throughout your organization.

Full-Role Based Security: Decide who can access what, knowing that customer and financial data are secure all around.

Multi-Entity Financial Reporting: Consolidate all your companies or locations into a single easy-to-use database. What's even better, the first five companies are included.

Multi-Location Inventory: Track, control and manage products wherever you do business.

Revenue Recognition Management: Let the software work for you. Your business can appropriately recognize revenue and expenses in the period they are earned.

Advanced Financial Reporting: Model your company's financial reporting needs, including consolidation of financial and operational reports.

Personalized Dashboards with Intuitive Drill-Down capabilities: Get real-time insights so you can make better informed decisions and drill down to the underlying information with just a click.

And much more!
Gravity can help you grow your business better and faster without breaking the bank or making a lengthy commitment. More than just accounting, Gravity provides the necessary tools and processes to help your business grow. If you're still on the fence, schedule an online demo and see why Gravity is all the buzz in cloud accounting.
Gravity Software
Better. Smarter. Accounting.
This article was originally published in August of 2017 and has since been modified. .