Steps to optimize your sales and marketing for a digital environment
---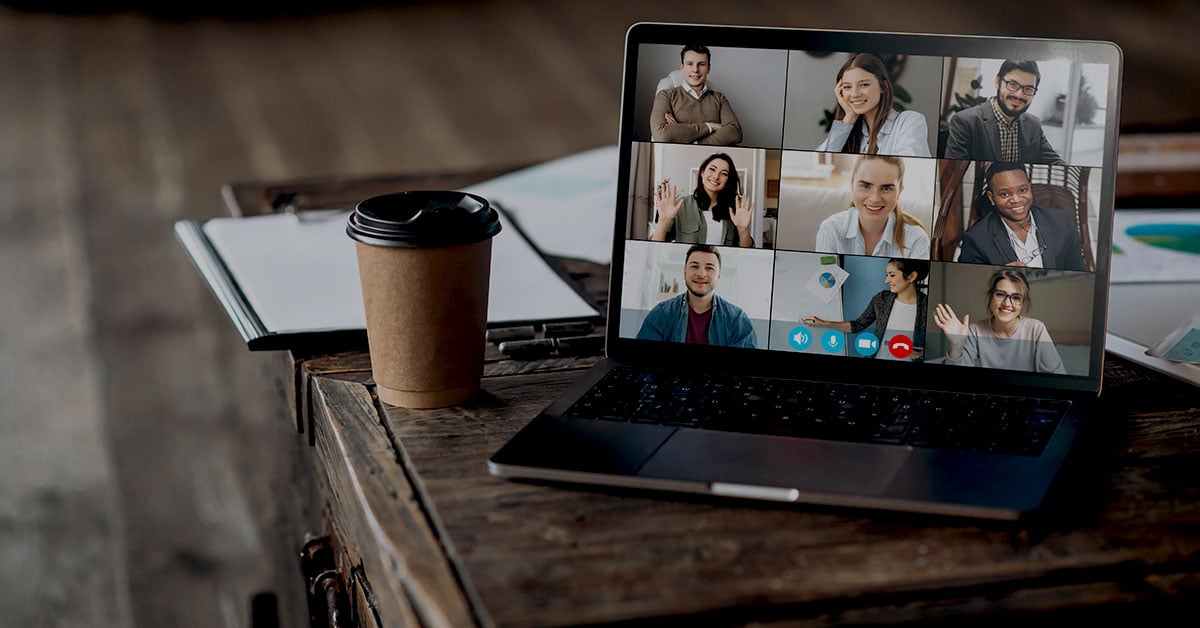 Undergoing a digital transformation can be difficult for small businesses that often have few resources to spare. You need to get the most out of any technology investment you make, ideally using a single system to address multiple areas of your business. This is why growing companies would do well to consider a wide-ranging solution like the Microsoft Power Platform (aka Dynamics 365).
This unique and powerful platform hosts hundreds of apps and other connectors so you can centralize your data and manage multiple business segments from a single solution. This interoperability and seamless system integrations allow sales and marketing teams in particular to streamline their work and improve collaboration.
If you're trying to take more of your operation digital, here's how you can optimize your sales and marketing activities using the Microsoft Power Platform.
Centralized data unlocks efficiency
It's pretty much impossible to optimize any business practice without being able to identify the problems hindering performance and opportunities for greater efficiency. So, optimizing your sales and marketing operations starts with gathering the right data to fully investigate your processes and find areas for improvement. This may be the single greatest advantage of using the Microsoft Power Platform because it keeps all of your data in a single ecosystem, giving you greater visibility into your sales and marketing teams.
By using Microsoft apps and linking your data within the platform, you can achieve improved connectivity while also creating a single source of truth for your employees. This helps eliminate redundant data entry between software systems and saves your employees time switching between solutions. That interconnectivity provides other benefits that can be more difficult to quantify, but are still crucial nonetheless.
For example, when sales personnel have better visibility into marketing activities and vice versa, they can better understand what is working and what isn't so they can then adapt processes to be more effective. By simply bringing all of your important systems under one roof, so to speak, you can save time, unlock opportunities for greater efficiency and ultimately become more productive.
Specialized apps give you greater capabilities
Increased data visibility and interoperability between systems are essential for optimizing your internal processes over the long-term. But to meet your immediate need for enhanced efficiency and performance, you need apps that can deliver right now. Thankfully, you can connect to hundreds of popular apps and services using the Power Platform, many of them geared directly toward improving sales and marketing operations.
Depending on the apps and services you choose to work with, you can create new sales strategies, develop better marketing campaigns and track your productivity more effectively. Ultimately, the Power Platform acts as the foundation for improving your business through the use of other apps.
While individual apps can expand your teams' capabilities, it's the holistic nature of using all these apps within the same platform that makes them even more powerful. For example, Gravity Software® (Gravity) is accounting software designed for growing businesses that was built on the Power Platform. Because Gravity can connect with other apps and import data from across the platform, it expands the capabilities of the software itself, giving you more control over your company's financials.
[Related: Beyond accounting: Consider these other tech apps to boost your business]
This allows you to hone your sales strategies and develop a go-to-market approach that increases profitability. The important thing to remember is that the Microsoft Power Platform gives you versatility in the apps and systems you use, bringing them all into a single ecosystem that improves their functionality even more to benefit your business.
Business intelligence tools uncover key insights
One of the simplest ways to optimize your sales and marketing operations is to leverage the most powerful technology available. On the Microsoft Power Platform, that means using the business intelligence tools known as Microsoft Power BI. These tools give you the power of visual analytics, allowing you to create interactive data visualizations and reports for your sales and marketing teams.
These highly engaging reports make it easy to unpack new insights and identify unique ways to improve your operation. The tool also makes it easy to share insights with your sales and marketing teams so you can get actionable data into your employees' hands quickly. If you're already enjoying better connectivity and functionality from using apps on the Power Platform, Power BI tools can take those benefits to the next level and help you refine your operation even more for greater efficiency and success.
As a growing business, you need to make decisions that address the immediate business climate while still helping you progress toward your long-term strategic goals. With the Microsoft Power Platform, you get a foundational technology that can be used to improve your company by adding apps to address various business operations and unique needs. Whether you want to achieve greater ROI on your marketing efforts, or just need better visibility into your sales pipeline, investing in a versatile technology solution like the Microsoft Power Platform can future-proof your software while helping you optimize core business processes.
Want to add visibility, control and flexibility to your accounting operation? Contact Gravity Software today to schedule a demo and see how our powerful solution can lead to better business results for your company.
Gravity Software
Better. Smarter. Accounting.
Jul 30, 2020 11:42:15 AM