What should your accounting software be able to automate?
---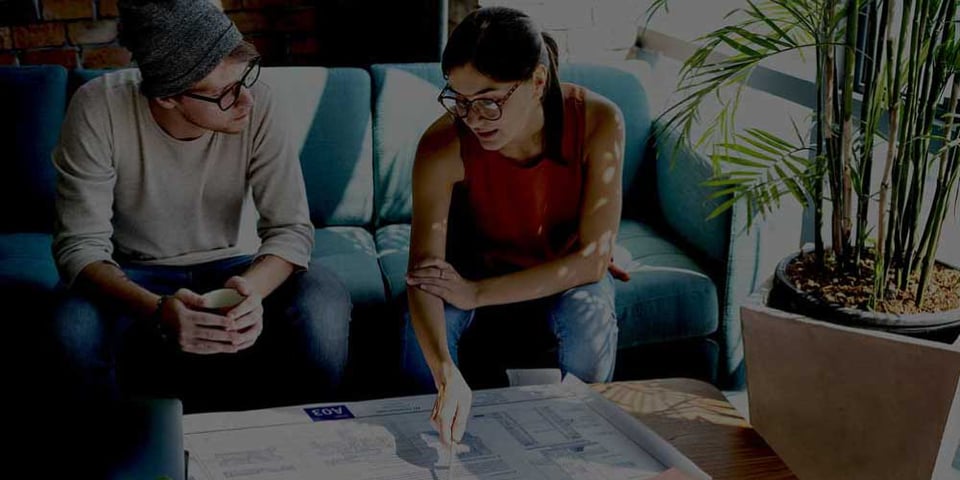 In the most general sense, technology gives us new ways to perform necessary tasks. But the real value comes when that same technology actually performs the tasks for us. For accountants, that means using software solutions to automate previously manual tasks, freeing up time and resources for more important work. Accounting automation is more than a trend, it's the new gold standard and a practice that has only been accelerated by the COVID-19 pandemic. But what should your accounting software be able to automate? Let's look at some core operations that can be performed by your accounting solution to increase efficiency for your team.
Basic bookkeeping
Any accounting software worth consideration should be able to automate basic transactional work. This includes bookkeeping tasks such as:
Transaction Approvals

Inter-company billing

Accounts payable workflows

Monthly bank reconciliations

Expense processing

Any other highly repetitive task
Don't waste time investigating software that can't automate these kinds of activities. But also make sure the software can be personalized to fit your unique business needs. Particularly when it comes to workflows, you need to be able to design and implement processes that align with the way your teams already work. So, be sure to fully investigate basic accounting functions to make sure they can not only be automated but automated in a way that will deliver optimal efficiency for your business.
Subscription billing
If you use a subscription billing model, your accounting software should make it easy to automatically establish and manage recurring billings. Look for a system that can automatically create invoices and deferral schedules, as well as process credit card and ACH payments. By automating your entire subscription billing process, you can increase accuracy and efficiency for your entire organization.
Multi-entity accounting
If your business contains multiple entities, you need to be able to easily manage those companies without adding complexity to your accounting operations. Many entry-level accounting software and legacy solutions lack complete multi-entity accounting software capabilities, requiring you to manually reconcile accounts across companies, repeatedly enter vendor information, and log in and out of separate databases to access information for each individual business. But with the right software, you can automate many of those same tasks. Look for a solution that allows you to seamlessly distribute line items to all entities, automatically manage "due to" and "due from" accounts and uses a single database to save time for your personnel.
Multi-currency conversions
If you need to accept payments or reconcile accounts involving multiple currencies, you need strong multi-currency capabilities in your accounting software. When it comes to accounting automation, at minimum, your software should be able to automatically update exchange rates at user-defined intervals, so you don't have to manually look up and enter new rates. The software should also allow you to automate currency conversions so you can process invoices quickly and easily.
Sales and purchase order management
Sales order processing and purchase order management represent real opportunities to leverage automation to increase efficiency. With the right accounting software, you can automate the entire quote-to-cash process, streamline approvals and make it easier to manage vendors. Look for a system that also provides inventory management features and automated inventory controls to increase efficiency throughout your organization with a single technology system.
System integrations
Adding new technology solutions can be a major drain on time and resources if you aren't able to automate system integrations. Not all cloud-based accounting software solutions provide tools to integrate into other systems. Often, they require you to select 3rd party applications and figure out how to automate them into your system. This is often expensive and requires a significant amount of time, during which you will be unable to fully utilize your new technology investment. So, make sure any accounting software you consider can easily integrate with other solutions — or better yet, find one built on a proven technology platform so these integrations can be truly seamless. By putting more emphasis on system integrations that can automatically move data between systems, you can reduce manual data entry and achieve greater efficiency in ways both big and small.
Accounting automation is only going to grow in the years ahead. While many accountants fear this trend because they believe it means the elimination of their jobs, automation can actually empower accountants to provide more value to their businesses. By eliminating the time spent on routine, repetitive, mundane tasks, accounting professionals can focus on unpacking the data and providing true financial insights. By investing in a cloud-based accounting software that can automate many parts of your accounting operation, you can save time, money and ultimately drive better financial performance for your business.
Want to increase accounting automation for your team? Contact Gravity Software® to schedule a demo to see how our innovative solution can maximize efficiency for your business.
Gravity Software
Better. Smarter. Accounting.
Mar 2, 2021 5:30:00 AM