Working remotely and maximizing efficiency
---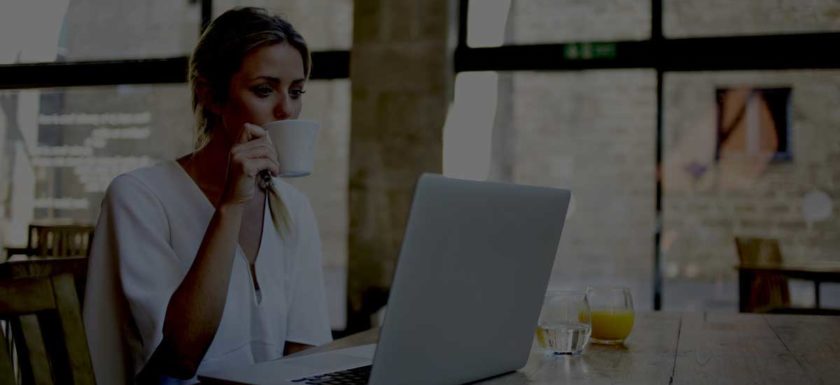 If you've recently been forced to move your business to a virtual environment due to the dreaded Coronavirus, you're not alone. Millions of businesses all over the world are being forced to become part of the work from home, telecommuting workforce, and it can be an adjustment. With so much uncertainty happening in our world right now, one thing that is certain is that working remotely doesn't mean that business slows down.
"The coronavirus is going to be a tipping point. We plodded along at about 10% growth a year for the last 10 years, but I foresee that this is going to really accelerate the trend," Kate Lister, president of Global Workplace Analytics, told CNBC. There is obviously something to be said about businesses moving to a remote work environment.
How can you keep business moving and still stay efficient? Proper technology and access to the information you need, when you need it.
TESTIMONIAL

"Because of Gravity I only have to be in the office two to three days a week. It's really brought me my family back. I'm so happy about the way things went, and very encouraged for the future of this organization." - Robert Everman, Chief Operating Officer, Onefire Holding Co.
Data accessibility
To keep your business moving forward while working remotely you need easy and secure access to important information. My company, Gravity Software® (Gravity) provides me with the necessary online tools for me to get my work done in an efficient and professional manner. I can easily access my Financial and CRM system from one consolidated database. There's no downtime or hours of productivity lost. I can easily send an instant message or make calls through Microsoft Teams, or Sync my emails so they're documented in our database. There's really no need to cc the team. Nice huh? Less emails, that's what I'm talking about.
[Related: On CRM: How Companies Are Leveraging Their CRM Systems To Help Navigate Through COVID-19]
So, if you're looking for an online business system that can house all your CRM and Accounting data, take a look at Gravity. Gravity's cloud-based accounting solution is written on the Microsoft Power Platform (aka Dynamics 365 CRM). And, if you're already utilizing Dynamics 365 CRM, you can easily add financials. It's so easy. Having your Financials and CRM fully integrated on one platform allows your business to run more efficiently. No more separate islands of databases. Gravity offers easy access (with the proper security) to every operational facet from sales and revenue to inventory, and more. Even better, Gravity provides each user with secure, web-based access to real-time data
Secure, web-based access to real-time data
Even from home, you can operate with peace of mind, knowing that your data is secure and that you have control over who has access to what.
The ability to perform at a higher rate of efficiency
Efficiency increases across the board because you'll enjoy . . .
Promote operational efficiency
Of course, having access to data is only half the battle. You're only efficient when your lines of communication are open and reciprocating; and when you're working remotely, this is especially important when others are relying on you.
You can easily let your team (and your clients/ customers) know when you're available for phone calls, conference calls, a gotomeeting or a Microsoft Team's session. At Gravity, we use a great calendar scheduling tool called Calendly. Prospects or clients are able to view available dates and times to schedule an online demo of our solution. Gravity's Marketing Director, Mandy Vogt moved our website from WordPress to HubSpot so we can better optimize our website, create rewarding email campaigns and automate our Social Media postings.
Bottom line, Gravity makes it simple for your business to operate from anywhere without all the startup costs associated with other accounting applications. Gravity's robust features are designed to leverage your company's greatest asset: its people. Check out how Gravity can help make your business mobile by Scheduling a demo. My business is connected. Is yours?
Gravity Software
Better. Smarter. Accounting.
This article was originally published in July of 2017 and has been updated and edited for clarity.
Mar 24, 2020 8:00:00 AM