Have you discovered the power of Microsoft Dynamics 365?
---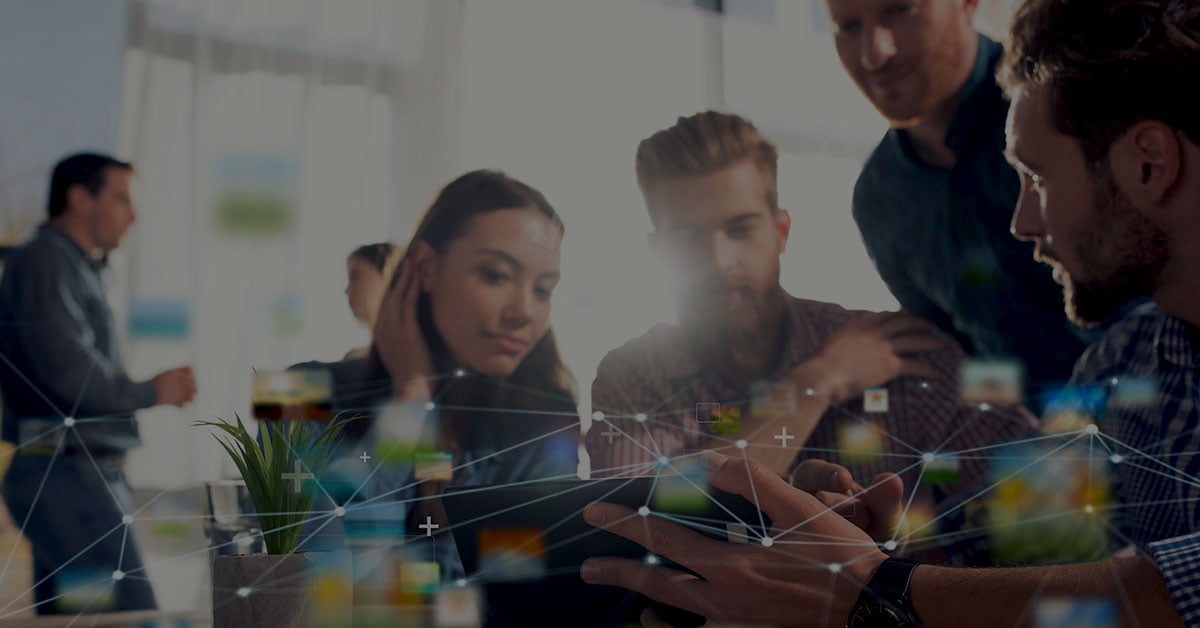 They say you're only as good as your weakest link. But when it comes to software, you're really only as good as the platform you're built on. Thankfully, Gravity Software® (Gravity) is built on a great one. Microsoft Dynamics 365 and the Power Platform underpin Gravity's capabilities with cutting edge technology that enhances the performance of our software. Because Gravity is the only accounting software built exclusively on the Power Platform, we're able to offer unique capabilities that help drive strong financial results. Here's a look at why your technology platform matters and why Microsoft Dynamics 365 is such an asset to Gravity users.
What is Microsoft Dynamics 365?
According to Microsoft, "Dynamics 365 is a set of intelligent business applications that helps you run your entire business and deliver greater results through predictive, AI-driven insights." But that might not tell the whole story. As part of Dynamics 365, the Microsoft Power Platform gives innovators like Gravity the space to build unique apps that can help drive businesses forward. With enterprise resource planning (ERP) and customer relationship management (CRM) capabilities baked into the platform, you can use a solution like Gravity to improve multiple areas of your business from a single database. Businesses of all sizes use Dynamics 365 because of the versatility it offers and how easy it is to make the transition from legacy systems.
What are the benefits of using software built on Dynamics 365?
The biggest benefit of using Dynamics 365 and the Power Platform is connectivity. Because every app on the platform utilizes the same underlying technology, data moves seamlessly from one app to the next. This provides better data insights while also allowing you to easily add apps as needed to enhance your operation over time. The interoperability of the system also creates a single source of truth that can enhance efficiency across your enterprise. So, while you can use Gravity to upgrade your accounting practices, you can also improve performance in inventory management, job costing, multi-entity management or other core business operations.
Here are a few other benefits that make Dynamics 365 an asset to Gravity users:
Future-proof your investment
Because the system is backed by a technology giant like Microsoft, you can be sure the software will be updated against the latest security threats and upgraded as the technology evolves. This is perfect for expanding businesses that have outgrown their entry-level software solutions and are looking for something that can grow with them over time.
Ease of use
Often when us software folks talk about things like system integrations and continuity between interfaces, we focus on the way data moves throughout the system. But there's a much simpler reason a solution from Microsoft benefits your business: your employees are already familiar with the technology. Microsoft Office and other programs have been business essentials for years, and Dynamics 365 offers a similar look and feel. Learning how to use any software takes time and energy, no matter how streamlined it is or how well designed. But when you can put a new system in front of your team that feels like an old friend, you can increase buy-in, reduce training time and start getting results faster.
Business intelligence tools
For companies willing to embrace new technology to gain a competitive edge, Dynamics 365 offers a solution. You can use the business intelligence tools of Microsoft Power BI to uncover key insights that might otherwise be inaccessible because of the sheer volume of data you collect. This leads to greater efficiency, better processes and ultimately better financial results for your business.
What does this mean for Gravity?
Gravity users benefit from the underlying technology because it allows you to do more with less. Instead of investing in an enterprise accounting system that will have tons of features you never use, Gravity perfectly meets the needs of growing businesses. But on top of that, you get all the benefits of a wide-ranging solution like Dynamics 365, helping your company be more agile and more prepared to take on new challenges.
As you consider the value of your software solutions, try to keep the big picture in mind. Does adding a single solution to address a single pain point make sense? In some cases, maybe. But what could you do if you had a true enterprise system that connected all aspects of your business in a seamless, easy-to-use interface? When you start to envision your company five, 10 or 20 years down the line, it becomes clear that an investment today in a versatile, scalable system could pay major dividends for years to come. With Gravity, you not only get industry-leading accounting software. You get an inroad to a solution that can benefit your entire operation.
Want to enhance your accounting operation overnight? Schedule a demo of Gravity's powerful accounting software and see why our unique solution can help improve financial outcomes for your business.
Gravity Software
Better. Smarter. Accounting.
Aug 10, 2020 1:37:11 PM