Is your financial reporting software built for multiple companies?
---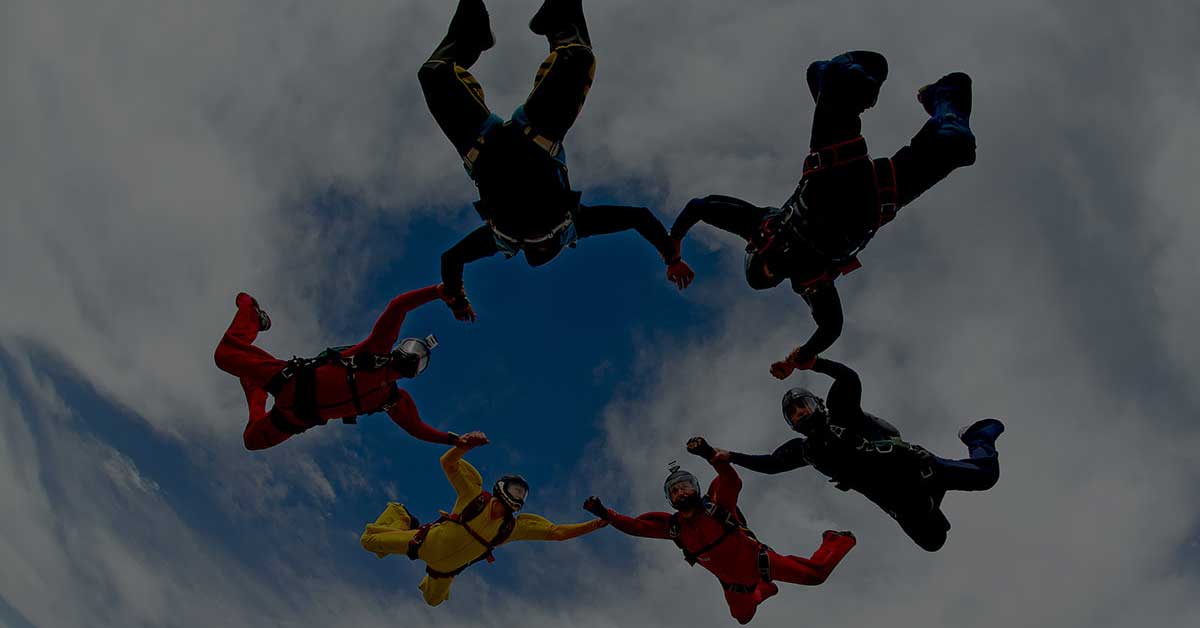 As your company grows to include multiple entities, preparing financial reports for investors can become more complicated — especially if your accounting software isn't built to scale with your organization.
Do any of these common frustrations sound familiar?
Signs your financial reporting software is hindering your growth
You spend a lot of time copying and pasting data
There are some serious drawbacks to using financial reporting software that isn't designed for multi-company accounting.
Legacy software forces users to treat each entity within the same company as a separate business. That means many separate databases, each with their own login and chart of accounts.
Any information that pertains to more than one entity within a business — such as an invoice from a vendor that supplies food to all 12 of your restaurant franchise locations — must be copied and pasted into each database.
The tedium of this task is the least of your problems.
You have limited visibility into your financial performance
As the global economy continues to reel from the COVID-19 pandemic, finance leaders can help usher their companies through the uncertainty in several important ways, including:
Developing scenarios related to consumer behavior, likely demand, and other factors that could shift because of COVID-19
Keeping a close watch on their organization's short- and medium-term liquidity
Searching for ways to cut costs in the short term while ensuring the company remains poised for future growth
Your company won't be able to use your team's unique expertise in these ways if they're spending hours repeatedly logging into and out of databases to copy and paste data just to keep up with basic financial reporting.
And if you're considering adding new locations, you might have to hire more employees just to handle basic financial transactions like bank book management and invoicing.
Month-end financial reporting is also much more difficult with a legacy system, requiring your team to manually consolidate data from each entity into a single document.
You experience frequent errors
Repeatedly copying and pasting information isn't just a waste of time; it also increases the likelihood of mistakes.
If your company orders a large shipment of clothing for each of its 14 retail locations, your finance team needs to enter that transaction into 14 different databases.
This means there are 14 opportunities to enter information into the wrong field— or fail to account for it entirely.
In those instances, the best-case scenario is that someone catches the error before reports go out to stakeholders and it doesn't take a significant amount of time to rectify.
A less ideal scenario is that investors or the SEC receive inaccurate reports. This erodes trust in your organization. Serious inaccuracies in your financial reporting could raise red flags indicating fraud and even result in fines.
Rental car company Hertz paid $16 million to settle fraud charges from the SEC following a series of inaccurate financial statements, including misstating income due to accounting errors.
Financial reporting software isn't just about finances
A company's choice of financial reporting software has an impact that reaches beyond its finance department.
While leaders at Ernst & Young acknowledge that investors value "a healthy balance sheet that is designed for growth and conservative enough to withstand a challenging marketplace," they say trust in a company is also based on less tangible qualities.
"Investors want to see that an organization is using technology wisely to sustain performance today, but also leverages it for future growth," EY says. "Investors expect high-performing organizations to have deeply embedded digital processes that improve the overall efficiency and effectiveness of operations."
Choosing financial reporting software that accommodates the needs of your growing, multi-entity organization does more than ensure your investors receive accurate, relevant reports without over-burdening your finance team.
The wise use of technology, including financial reporting software, shows investors you're a forward-thinking company willing to embrace innovation.
Alivi lived the nightmare
Alivi, a 72-employee company in the hospital and healthcare technology industry, knows all too well the pain of using financial reporting software that wasn't designed for multiple entities.
"We were constantly logging in and out of multiple applications to get the data we needed," said Daniel Rodriguez, the organization's VP of finance. "We needed the ability to run consolidated financials, and QuickBooks and Sage were a nightmare when it came to this. We were constantly slowed down, and our growing business needed more."
With Gravity Software, financial reporting went from a nightmare to "a breeze," and accounting efficiency increased so much that the company was able to grow without having to hire more team members.
What can Gravity do for you?
Gravity can handle the accounting and financial reporting needs of a medium-sized, multi-entity business because it was designed with exactly those companies in mind.
A segmented chart of accounts means users can access financial information for all of a company's entities with a single login.
A shared master file means you can apply a transaction, such as a vendor payment, to all entities with a single entry. Gravity automatically reconciles revenue across locations.
If you have a transaction that only applies to certain entities, you can easily select them.
Gravity makes it easy to personalize financial reports so they're relevant to all stakeholders. Your investors might not need to know the cost of each and every inventory item, but your purchasing manager does. You can also create automated, consolidated financial reports in minutes rather than days.
Gravity's advanced financial reporting makes it easy to see all the data you need about each of your company's entities. For instance, you can compare cash flow for your most and least profitable locations in a single screen.
Because Gravity is built on the Microsoft Power Platform, you can use Microsoft Power BI to create dashboards that are not only informative but easy to understand and visually appealing.
If you're ready to transform financial reporting at your growing organization, it's time to take a closer look at Gravity. Schedule a demo today.
Gravity Software
Better. Smarter. Accounting.
Oct 5, 2021 5:00:00 AM