Information overload! Eliminate month-end madness financial reporting
---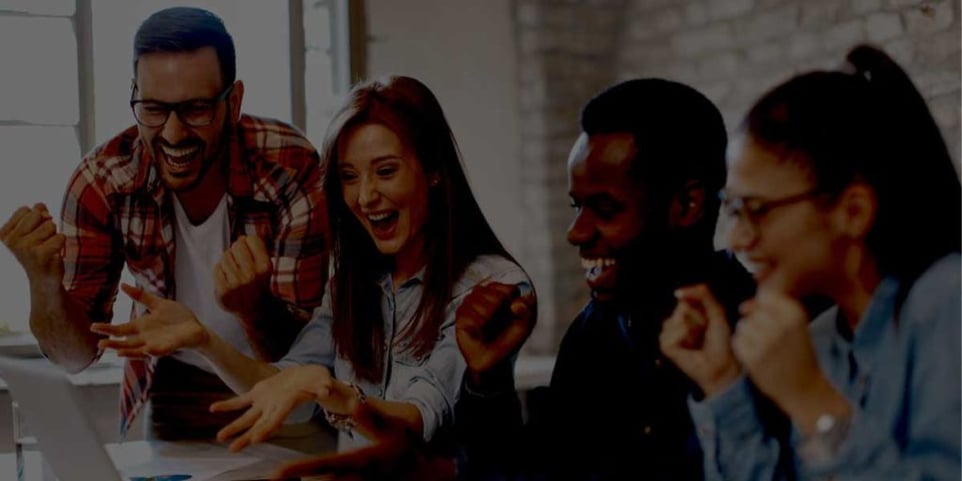 A lot has been written about how much data we can access. The real issue is not the volume of data, but how and where it's stored. We now have lots of methods to analyze large amounts of information. Analytical apps like Microsoft Power BI can help you visualize big data, but they only make sense when it's easy and cost effective to access the information.
[Related: Microsoft Power BI & Gravity Software: Better Together]
I was talking to a prospect during a demo, and he told me that their customer data lives in at least eight separate places, and not all of them are organized well. Yes, they have an accounting system, a separate time and expense billing system and a disconnected sales system. But they also keep critical data in Excel spreadsheets and home-grown applications.
The longer he talked to me, the more places he remembered. Since much of the information was unstructured or poorly documented, it became cost prohibitive to try and access it. Questions like, "Which lead sources generated the highest return?" could not be answered with any clarity or certainty. And this is just customer information. What about products, vendors etc.? This would be overwhelming for any business owner.
The Power Platform
What if all your information was in one place, one database, one user interface, one login to see it all? Well, Microsoft has invested in developing a powerful platform called the Power Platform. A platform that now hosts over 5 million users worldwide. The Microsoft Power Platform can be the home for your structured and unstructured data on your customers, vendors, products etc.
Power Apps
"The component parts of the Microsoft Power Platform have all previously existed as more distinct entities. This is essentially a coming together of Microsoft Power BI, Microsoft PowerApps and Power Automate as a more unified offering available on top of Microsoft Azure cloud services," states Adrian Bridgwater, Senior Contributor at Forbes.
With Power Apps like Gravity Software® (Gravity) cloud-accounting tied to Dynamics 365 CRM for Sales, Service and Marketing , you can start to build a central repository for your company's critical information. You can extend the platform with other Power Apps, like TotalServ Pro Time and Billing, HubSpot for Marketing Automation, GrantVantage for Grant Management and more. You get to pick and choose which Power Apps are best for your business operations with easy to use end user development tools. No programming required.
Real-time financial data
By utilizing the Microsoft Power Platform, you can have a 360-degree view of your operations and customers. Information is transparent based on security settings down to the field level.
Gravity's robust business software provides all your operational information in one easy to access, highly secure database. With real-time data, you can instantly answer questions about lead sources, product margins and who your most valuable customers are. You might be surprised by the answers. Why not have an accounting solution that can help you make better informed decisions for your business?
Gravity fills the gap between entry level accounting software like QuickBooks and expensive enterprise applications like Sage Intacct. Get the relief with Gravity Software's cloud-based business financials and eliminate your month-end madness. Learn more and schedule your online demo today!
Gravity Software
Better. Smarter. Accounting.
Feb 20, 2020 3:32:00 PM