7 signs your business has outgrown QuickBooks accounting software
---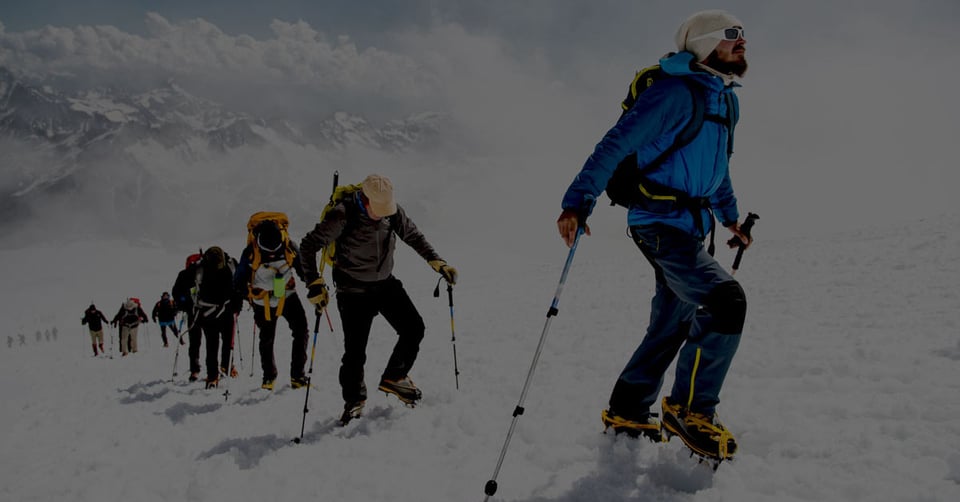 QuickBooks accounting software is an obvious first choice for startups and small businesses. It's easy to use, affordable and comes with basic functionality that helps you hit the ground running. However, as your company grows to include multiple locations and more complex reporting, it will become obvious that you've outgrown QuickBooks.
If you've reached that point, these signs may sound familiar.
When do you know you've outgrown QuickBooks?
1. You're spending too much time on simple processes
If your company is adding third-party applications because QuickBooks lacked those features, you're probably managing separate databases for each of those apps. The time spent logging in and out of databases and a dozen of spreadsheets later, your financial reporting gets more complex. Redundant data entry creates room for errors and it's also costly. If this sounds familiar, you've probably outgrown QuickBooks.
You can benefit from more advanced innovative cloud-based accounting software that provides ways to automate routine processes to help improve the accuracy of your financials. Accounting automation also helps ease the burden on your team and frees them for more productive and value-add projects.
2. You can't easily maintain security
In QuickBooks, you can't automatically maintain records on all transactions. This becomes problematic when it comes to identifying fraudulent behavior. You need the proper security for your company's data down to the field attribute level. Your accounting software should also have a full audit trail to protect your company's data from security threats and locate missing information. An audit trail can provide a holistic view of your accounting processes to identify inefficiencies and potential opportunities across your entire organization. It also offers tailor-made solutions, improved software support, and addresses your security concerns.
In 2020, PwC Global study found that 47% of companies experienced some type of fraud in the past 24 months. Of those incidents, 40% were external and internal perpetrators, and the remaining 10% was collusion between the two. The best accounting software should enable easy and secure access to company data whenever you want it and exactly the way you want it.
3. Your organization has multiple entities
If your organization has added multiple companies and/or multiple locations, you've most certainly outgrown QuickBooks. Managing the financials from each company at the end of each month can be a frustrating and time-consuming endeavor for anyone using QuickBooks. There's no easy way to see how each entity is performing and the labor-intensive process makes it difficult to obtain real-time insights. You can't even share vendors across multiple companies. When you enter one bill that needs to be distributed to six companies, this becomes six separate transactions in QuickBooks.
QuickBooks was not designed to handle multi-entity accounting without having the user log in and out of databases just to complete daily routine work.
4. You need robust financial reporting software
One critical limitation of QuickBooks is its narrow financial reporting software capabilities. If you spend a lot of time collecting and interpreting data without getting the real-time insights that you need to make better-informed business decisions, your accounting software is holding you back. You need to invest in a system that offers real-time financial reporting at every level, from a high-level overview of the entire company to entity level and individual transactions.
The best accounting solution should also allow you to drill down to the information you need with the desired formats and filters for future use.
6. You need more personalization
Accounting software should align with how your business runs. With QuickBooks, you may run into challenges trying to personalize your fields, forms and building out automated workflow processes to match your unique business requirements. The ability to personalize your accounting software allows you to obtain key metrics that are meaningful to your business. The best accounting software should enable easy and secure access to personalized data whenever you want it and exactly the way you want it.
7. You lack visibility into critical business metrics
To run a successful business, you need full visibility into your finances and operations. When your business is small, you can stay on top of your finances with the help of QuickBooks. However, as your business grows and adds multiple companies to your portfolio, QuickBooks cannot offer the real-time insights you need. The best cloud accounting software should allow you to:
Easily consolidate reports from multiple entities

Compare data from multiple entities in a single screen

Quickly see which locations are performing well and which need improvement

Simplify invoice processing and tracking

Easily distribute revenue across many companies and/or locations

Real-time financial insights for one company or multiple companies combined
Without these insights, running a multi-entity business is much more difficult.
What are the best QuickBooks alternatives?
If you are experiencing even a few of these challenges, it's time to look for an alternatives to QuickBooks. While it might be tempting to upgrade to a large enterprise solution, these systems tend to be more complex and very expensive. They typically take six months to implement, and there's a significant learning curve for your entire team. After all you've invested to get the system up and running, you will likely discover you don't use much of the functionality. ERP software is meant to be all-inclusive, covering everything from finance and supply chains to human resources, marketing and operations.
That's why for many growing businesses, a mid-market cloud accounting software solution is a better fit. It's robust enough to handle multi-entity accounting, but it's much more cost-effective and easier to use than an ERP system.
If your company has outgrown QuickBooks and you're ready to move to a powerful, user-friendly alternative, consider Gravity Software®. Gravity is built on the Microsoft Power Platform (Dynamics 365), allowing your company to manage all your companies with just one database. Its flexible, segmented chart of accounts, automated workflows and advanced financial reporting make multi-company accounting reporting easy. And because it's built on an open platform, you can easily integrate with other applications, and continually support your evolving needs as your company grows.
To learn more about how you can gain real-time financial and operational insights across your entire organization, schedule your online demo today.
Gravity Software
Better. Smarter. Accounting.
Apr 28, 2023 8:47:21 AM